Capturing the screen is considered as important because it allows people to share either entire or part of the screen, an application window, a webpage, a data sheet, etc. In addition to this, this is actually a big help in the sense of explaining things which are hard to express through words of mouth. Actually, there are so many tools available in capturing the screen of the computer. However, installing a software may come with malware, subscription, consumption of time for learning it and many unnecessary things especially when you're looking for a quick workaround, an online app is the best choice With this, below are ways on how to capture screen online.
Method I. Apowersoft Free Online Screen Recorder
This is a free online screen recorder which does not require any installation and registration. It is a straightforward tool allowing users to use it directly without any annoying steps to do or pop-up advertisements. Actually, the main function of this tool is to capture the screen to make presentations, demos, tutorial videos, recording live streaming, video calls and more. Although it is free, its functions are not limited because apart from allowing users to make a video, this it brings extreme functions beyond screen capture. Moreover, it has an editing tool which allows users to edit the screenshot taken by adding effects, texts, arrows, shapes and more. To capture screen online using this tool, simply follow the steps below: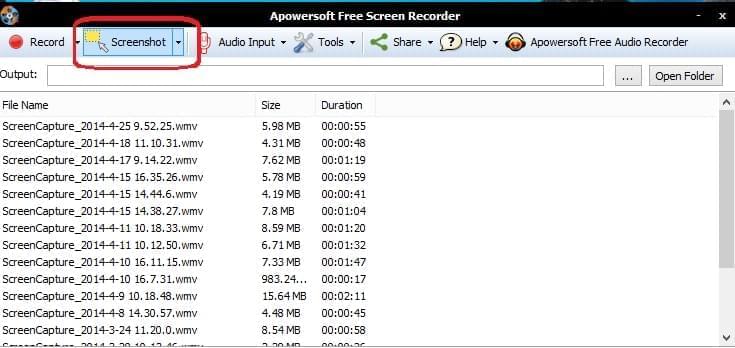 Go to Apowersoft Free Online Screen Recorder page.
Click on "Start Recording" button and wait for the tool to appear on the screen.
Once the tool is there, click on "Screenshot" button and the screen will be darkened which is considered as a sign that it is ready to take a screenshot.
Drag the mouse on the part of the screen you want to record.
Edit the image if needed. Editing tool automatically appears at the lower part of the captured image.
Drop down "OK" which can be found at the lower part of the captured image and choose "Save As.." to save the screenshot.
Method II. Use Chrome extensions to capture an image
There are Chrome extensions available in the Web store which can be used to screen capture online. These extensions need installation but they they are add-ons of Chrome browser. You can use free extensions like Lightshot, Awesome Screenshot and more. To use these extensions, simply search for screenshot extension on Web store and then click the "Free" tab. The extension will then be installed in the Chrome and you can use it by clicking the icon on the upper right part of the Chrome browser.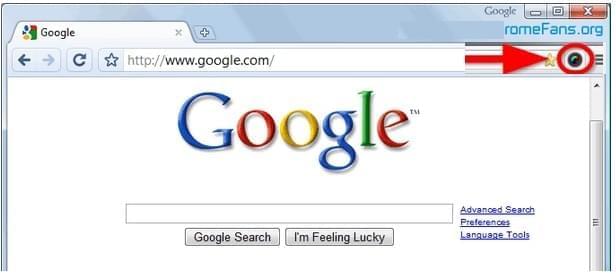 Method III. Use a webpage screenshot – Webpage Screenshot Capture
Webpage Screenshot Capture is a free online tool which can help in taking a screenshot specifically in taking a webpage screenshot. This is so easy to use because taking screenshot is just a click away. In fact, this tool produces high quality images.
Additionally, all screenshots taken using this tool are saved on Cloud storage which the site provides to users. Follow the steps below to use this tool.
Copy the link of the webpage you want to capture and paste the link in the URL box above.
Click on "Take Screenshot" button to screenshot the webpage.
Upload the image in the Cloud storage.
Moreover, this online screen capture tool has an editing tool which allows users to add lines, arrows, texts, watermarks, texts and more for the enhancement of the screenshot. If you wish to have an all in one application which can capture, edit and share the screenshots taken, you may try using its free desktop version.
Those are the different methods you can do to capture screen online without any hassle. You don't actually need to pay any bucks or be contented on very limited function of some other free tools available. You can use these without limitations and get the images you desire.