Chrome is the world's number one browser. This is because of the fact that it is fast, safe and easy to use. Although this browser is popular, there are still many users who find it hard to take webshots (webpage screenshots). This is so important because people need this means to assist in visual communication. Capturing a webpage or an image can help you tell the things that are hard to express by words. Fortunately, there are actually free Chrome snapshot extensions which can be used to easily capture a webpage.
Before reading into the detailed contents,  a video tutorial can always help us to know how to use a tool easily. Watch the demo below and learn how to capture webpage.
Free Chrome Snapshot Extensions
To be able to use these extensions, users need to choose an extension first. Next, install the chosen extension and then the icon will be placed at the upper right part of the Chrome browser. Click on the extension's icon and you may then decide which part of the webpage to capture. Below are some chrome extensions you can use:
1. Free Solution to Taking screenshots on Chrome
First of all, I'd like to suggest an online tool which is way easy to use. It is called the Webpage Screenshot Capture. This tool does not require any registration or installation. It can capture the whole webpage just with its URL. To use this online tool, just follow the steps below:
Step 1: Copy the URL of the page you desire to capture.
Step 2: Paste the copied URL in the tool's URL box that is provided above.
Step 3: Click on "Take Screenshot" button to start capturing the desired webpage.
Step 4: Upload the image in the Cloud storage and edit them if you wish to.
Moreover, this tool also provides an online image editor, allowing you to add lines, arrows, texts, watermark to the screenshot. Furthermore, you also have options to upload the image on the free cloud storage provided by the developer or just save it in local file. Note that all images saved on cloud are under protection. Moreover, there's also a pro version of this tool, it lets you take screenshots anything on webpages. You can simply download it by clicking the button below.
2. Nimbus Screenshot
Nimbus Screenshot is a Chrome screenshot extension. It can capture a part or whole part of the webpage. In addition to this, it can also capture the whole browser. You can also create your own drawings. Furthermore, you can resize and crop the screenshots. This plug-in also allows you to save a captured image into different formats like JPG, PNG, and BMP.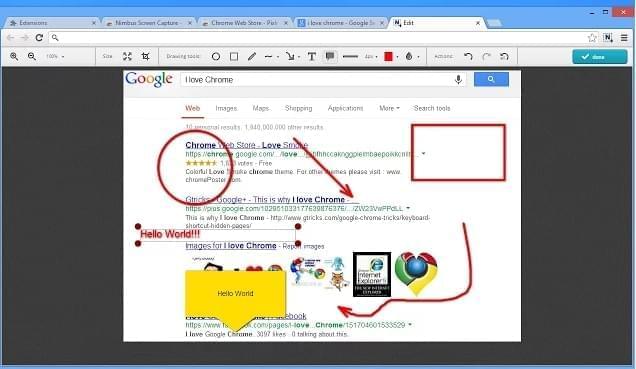 3. Clipular
This Chrome plug-in can screenshot a region of the webpage or the whole page and then save it on Clipular cloud or store it on your local disk. In addition to this, apart from being able to use on laptops and PCs, it works on all devices that support Chrome, including tablets and Chromebook. It has the feature of supporting horizontal scroll for wide pages which actually do not fit on tablet screens. In addition to this, this snapshot Chrome extension has an editing tool allowing users to add texts and highlight the captured page.
4. Lightshot
This is another free Chrome extension screenshot tool. It allows you to take screenshot of part on any webpage and share it in a few clicks. You can also edit the screenshot with lines, texts, arrows, etc. Once you've finished editing the screenshot, you can choose to save it on you local disk or upload it to the cloud space.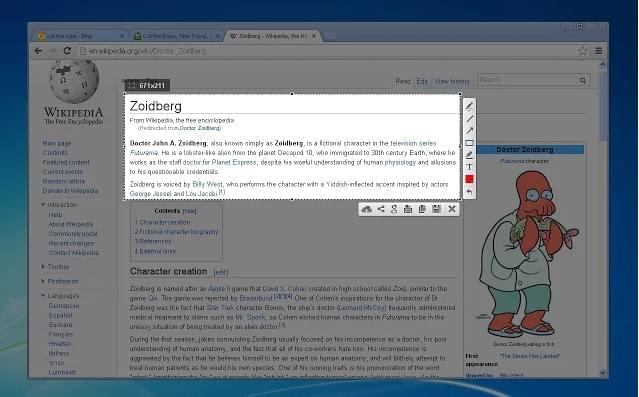 5. Awesome Screenshot
This tool can actually capture the whole page or just a selected area. Furthermore, it has an editing tool which lets you add lines, arrows, texts and shapes to the image. If you want to share it online, you must save it on awesomescreenshot.com first. Click here to know more about the extension.
6. FireShot
This extension tool can take screenshot of Google Chrome easily by just right-clicking the mouse. you will be then given an option whether you like to take a screenshot of the visible parts, or capture the whole page. Some image editing options are also provided. Plus, it has an added feature to share snapshots to various social media sites. It does not require any login and registration.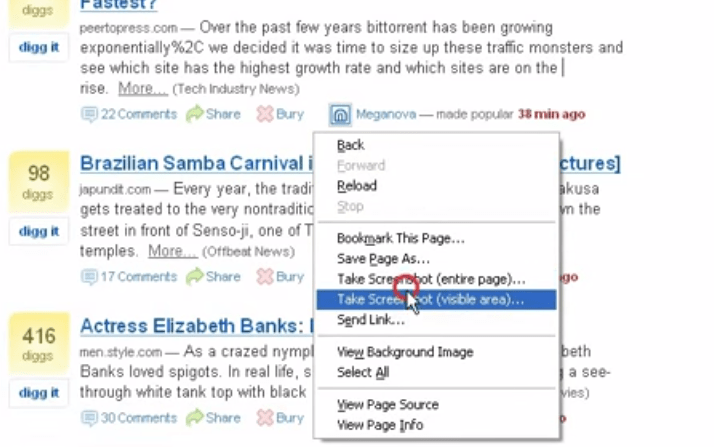 Those are the free Chrome screenshot extensions and a recommended online tool you can use in making webpage snapshots. Although extensions are easy to find, it is still suggested to make use of Webpage Screenshot Capture as it is a straightforward and hassle-free tool. It is also safe because you don't need to install anything that might cause virus on your PC.