Chrome has quickly become one of the most used browsers in the world. This may largely because of the accuracy of its searching results and a very clean interface. There are many scenarios that you need to take a screenshot of what you are browsing on Chrome. For instance, when you see an interesting news, a funny story or a beautiful pictures on Chrome and you want to save them on your PC for personal collecting. Actually, taking screenshot on Chrome is very easy. There are tons of screenshot extensions and applications for you to use. With them, you can take a Chrome screenshot and annotate it without ever leaving the browser. Read on and learn how to take a screenshot on Chrome using the following tools.
1. Apowersoft Screen Capture Pro
This is a powerful application that enables you to capture any region on the screen in various modes (rectangle, ellipse, scrollable window and so on). With this tool, you are able to take screenshot of a full webpage in Chrome, including contents beyond the screen. In addition to that, this program comes with a robust image editor which contains multiple annotation and effect options. You can add arrows, texts, circles, blurs, etc. to the webpage screenshot. When the screenshot is done, you can save it to your local disk, share it to your social networks or upload it to the free cloud provided by the developer. With all those features, this tool is undoubtedly the best one to screenshot Chrome.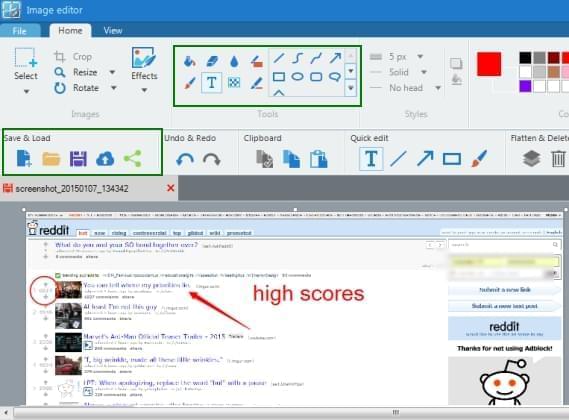 You can enjoy all those advantages by downloading this tool on your PC.
2. Webpage Screenshot Capture
We briefly mentioned this tool earlier, but are introducing it firstly since we think it's the best. Like many other Chrome screenshot tools you may already know, this one allows you to either capture the whole website or just the visible part flexibly. The big difference here is that you can do the resizing and cropping in your browser window within this robust online application. This tool is readily to use from below, just enter your URL and hit "Take Screenshot".
As soon as you've snapped the webpage, you can then forward to a page with your image on it. You will be given several options to touch up the graph or share it out.  There are a number of annotation options available, such as circles, lines, circles, and the ability to add text over the image. In so doing, you can produce an even better image for delivering to your social accounts.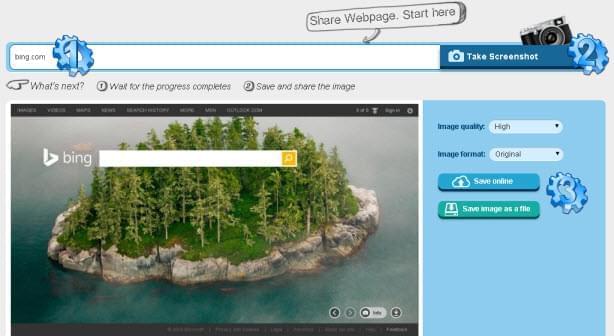 Perhaps the best, though, is the cloud storage which lets you upload images to your own space for conveniently sharing without any cost. This is definitely the most comprehensive screenshot solution for any browsers including but not limited to Chrome.
3. Capture and Save to Google Drive (by Google)
Google makes web capture simple with their Save to Drive extension for Chrome. After you have installed this screenshot for Chrome, you will be able to capture the webpage, or a visible portion, and then save it to Google Drive. It's easy to use, yet incredibly powerful.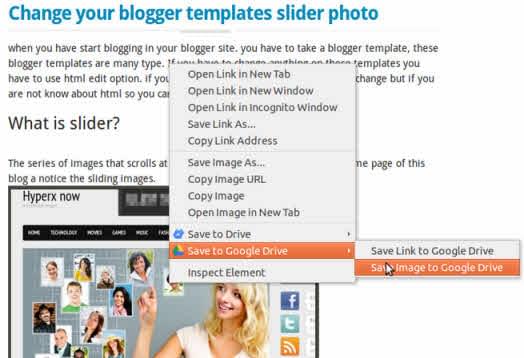 4. LightShot (Windows only)
If you have already tried Webpage Screenshot Capture, think of this as the heavyweight alternative. An icon appears in the browser bar which, when clicked, allows you to choose a visible area of the screen for capturing. The downside, besides only being available for Windows is that you can't snap an entire website, but the upside is that your desktop and other applications can be snapped.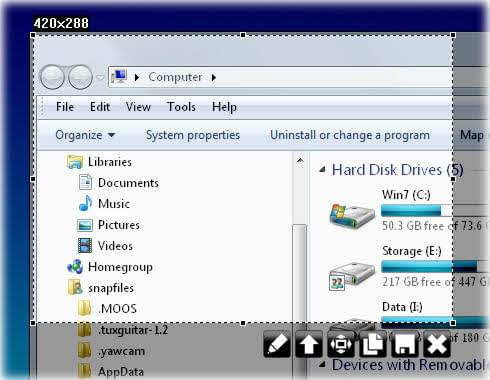 All of your screenshot Chrome images can be annotated, but there are many other options to choose from, too. You already have a default image editor in Windows, but it doesn't match what the embedded imaged editor can do in this extension. Once you are done with the edits to your image, you can choose to save them to your desktop or upload them to the LightShot server.
5. Webpage Screenshot
This was the first screenshot tool for Google Chrome. It broke ground by being the first to allow automated scrolling and full-page capture. It is an incredibly easy tool to use.
A quick click of the toolbar button will take a full-page shot or will snap to the visible area. Once you have captured a Chrome screenshot page, you can crop, annotate and share it wherever you wish.
6. Web Clipper for Evernote
This is a smart little tool that no Evernote user should be without. Not only can it take screenshots, Evernote Web Clipper can also snap article content and save it as text. A number of great annotation tools comes with this extension. You have the option of sharing your content across a number of places, such as Facebook, e-mail, Twitter, and LinkedIn.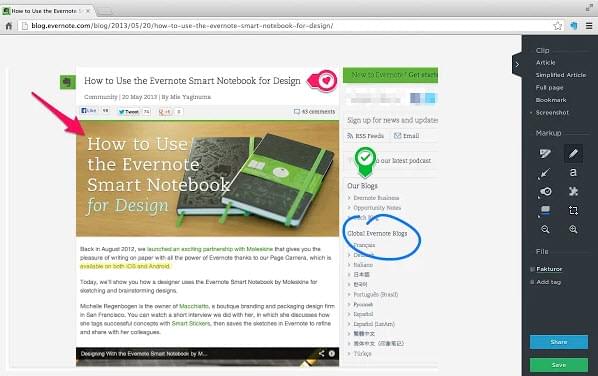 Once you are done, you have the option of uploading the finished imaged to a secure cloud server. You are supplied with a link that you can use anywhere to direct people to the finished image.
7. Capture Full Page
As the name suggests, this tool is capable of snapping the entire page via given URL. Having a glance at the website and you will see the thumbnails of many webshots which are beautifully arranged on it. You just need to enter a link to your webpage and to make a screenshot for it. It's really that simple and you can also choose the resolution of resulted image for saving it to local drive.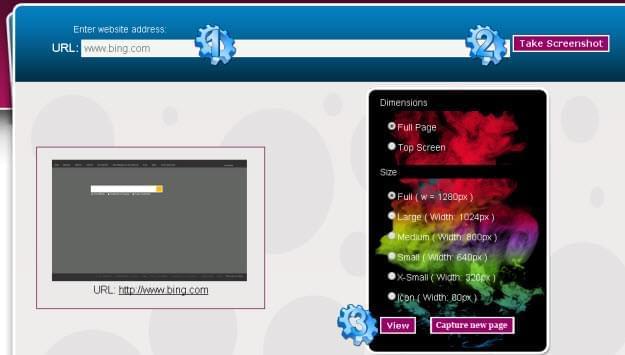 8. Thumbnalizr
The name of  this site gives you the concept that it can create screenshot in thumbnail view for the webpage and it actually does. With intuitive interface which is free to use, this tool gains the place in our list. Just like the previous solution, Thumbnalizr is a web-based tool which generates screenshot of any webpage and lets you download it in different resolutions. However, only registered users can save image in full size. Still, this tool is worth to have a try on your Chrome or other browsers.