When you're working with your computer, you will find it a necessity to show someone what you're seeing on the screen instead of telling in words. Also, if you got an issue when running program in Windows, you may wonder the quickest way to show such thing to tech staff. On other occasions, if you happen to see something interesting on computer when enjoying leisure time in café, you may also want to share the joy with friends immediately. Creating a screenshot is probably the best solution regarding all of these cases and more. In this article, we will concentrate on discussing the diverse means to create screenshot on Windows.
1. Quick Workaround – The Print Key

As the most convenient way to create a screenshot for your screen, you may simply press the "Print Screen" Key which is located near the upper-right corner of keyboard. Upon the capture of a screenshot, you can forward to Paint and press "Ctrl + V". After that, you could edit your image with creativity and save it to JPG format.
Tips: To access Print, just navigate to "Start" – "Accessories" – "Paint". And if you're using Windows 8, go to "Start Menu" – "All Programs" – "Accessories" – "Paint".

2. Professional Way – Screen Capture Pro
The best way to capture screenshot on Windows is by using a professional application called Screen Capture Pro. This tool is equipped with 10 different capture modes that will fit every user's screenshot needs. Aside from taking screenshot, this program also has two image editors namely "Quick" or the Simple editor, and the Advanced editor. Plus it has a "Task Scheduler" function that can help you take screenshots even if you're not in front of the computer. This is indeed an outstanding screen capture app that is worth trying.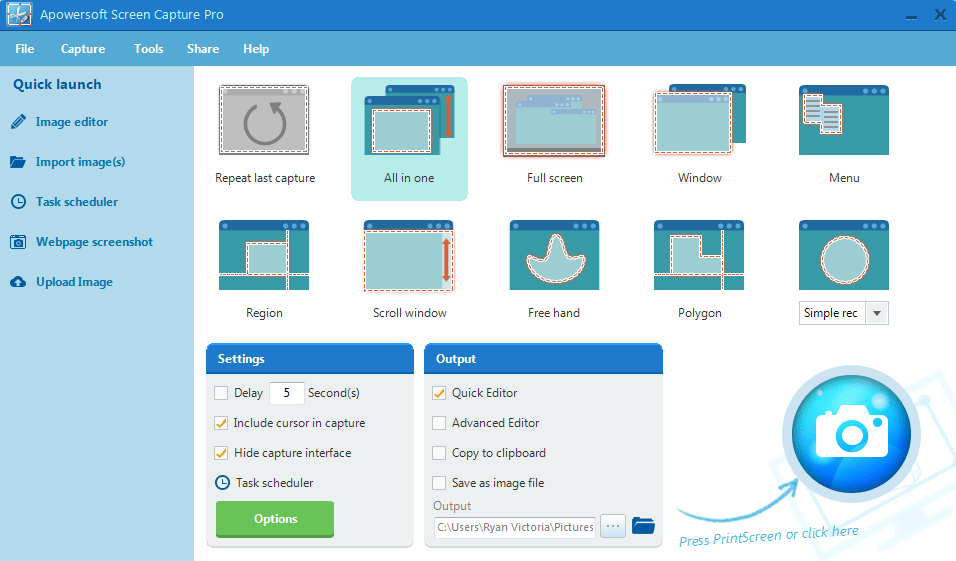 Here are the steps in using this tool:
Grab the Screen Capture Pro by hitting the download button below.
Once installed, open a video, app, or game that you need to take screenshot.
Next is to choose one capture mode, and select the editor that you want to use and tick the box beside it.
To finally take screenshot, simply click the camera icon and wait till the image preview is shown with the editor that you've selected. (There are some capture modes that requires you to drag the cross-hair along the portion to capture and then release it.)
After that, you can start editing the image by adding annotations or effects.
To save the screenshot on local disk just click the diskette like icon.
3. Comprehensive Solution – Free Screenshot Online
As the name suggests, this one is able to create screenshots totally free and it even works beyond that – you're also allowed to annotate, cloud store and share the image within the same tool.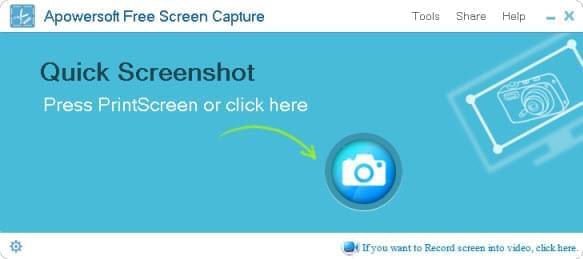 Step 1. Capture Screen
You just need to visit screenshot.net, click "Take Screenshot" button and can utilize this free online tool. It also provides a free desktop version which is readily to download from below and can work individually without internet.
Download
A starter panel will prompt and you can hit on it to get started. Your mouse cursor will turn into crosshair within which you can easily drag a region for creating a screenshot. Moreover, you could either click on a blank space to capture the full screen, or click on a task window to make a screenshot for it precisely.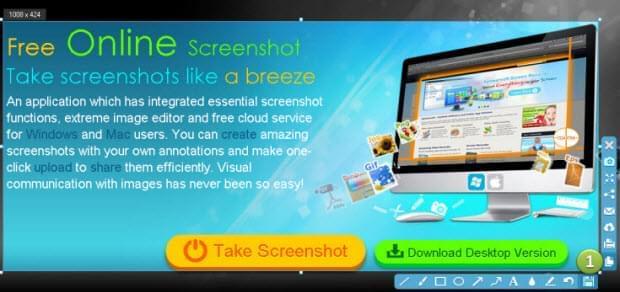 Tips: If you're the first time using it, you need to enable Java Applet to run it on your browser.
Step 2. Annotate Screenshot
Upon the creation of a screenshot on current screen, you will see frames around the screenshot with sidebars at the right-side. From here you can fully utilize the options on horizontal bar to polish your image with lines, arrows, shapes in different colors. You're also enabled to annotate the image with text, highlight and more. Once you're done with these, simply click "Disc" icon at the end of horizontal bar to save your screenshot to image file. After that, you could either exit the application or continue with creating more screenshots.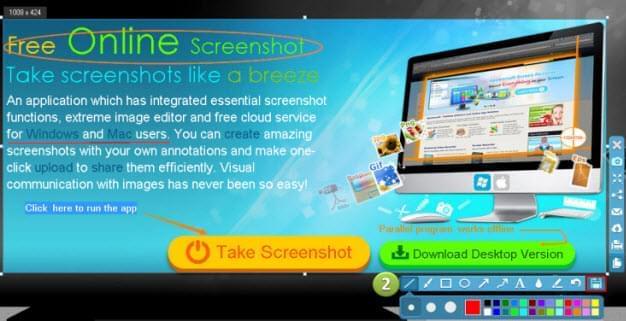 Step 3. Upload and Share Screenshot
You may wonder why there's an additional step here because the process seems to be ended by saving your image to local drive, but the fact is that you also have the option of saving your image to the cloud space provided by the developer. This option is surprisingly beneficial for those who want to immediately share out the image or save some space on hard drive. In order to do so, you should click on "Cloud" icon on the vertical toolbar once a screenshot is created, you can then set the password and title for your file. After that, wait for a few moments till the uploading completes and you will be taken to a page with your uploaded file on it. Within the link on that page, you can easily deliver your image to social accounts.
Tips: You may also hit the social icons below the image link field to quickly share your file to social network.
4. Alternative Solution
A. Snipping Tool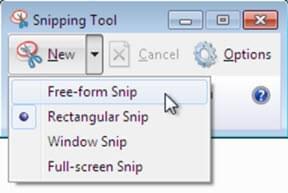 There's actually a ready-to-use snapshot tool which comes with your system, but it only has a few editing functions so it's only suitable if you just need to simply annotate the image. To start using this tool on Windows 7, you need to hit the "Start" button on the bottom-left of screen, then forward to "All Programs" – "Accessories" – "Snipping Tool". And for Windows 8, please search for "Snipping" at the start screen to access it. You will see a simple window with "New" and "Options" available on the menu. Simply hit to expand the drop-down list of "New" and opt to the capture mode you prefer. It's recommended to use "Rectangular Snip" to snapshot the things you see on screen. Once a snapshot is done, you will get to the editing board with the image on it. From here you may use the "Pen" and "Highlighter" options to annotate your graph. You may also erase any spot on the image by using the "Eraser" Tool. When you have done all the changes, just hit "Save" icon to save your image as local file (PNG, GIF, JPEG, etc).
Just like Free Screenshot Online, you're allowed to deliver your screenshot to others but only via Email. There's a "Send Snip" button besides the save button, letting you email the image to recipient directly. But it also requires you to have an email client installed on computer.
B. Snagit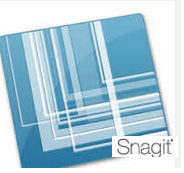 Snagit is a desktop application which can also be used as an alternative solution in creating a screenshot on Windows. This app has a paid and free version. However,  just like some other tools, the paid version is more advanced as compared with the free one. This tool can capture anything on the screen of your Window PC.  To use this, simply download the tool in the Snagit page and install it in your computer. Once the installing is done, launch the application and you'll see a camera like icon on the upper center part of your screen. Click the camera icon and start taking a screenshot. Furthermore, after capturing the entire screen or the part of the screen, the app will direct you to its built-in editing tool. From there, you can add texts, lines, shapes, highlights and more.
Conclusion
So far we have evaluated three approaches regarding how to make a screenshot on Windows. The default way is used by people more often than others, but it's too simple to fulfill our needs on editing and sharing images. The Snipping Tool provides more options for users to choose, but it does not let you enter text or use other types of annotations. Still, the Free Screenshot Online is regarded as the most comprehensive one among these methods, giving you awesome experience in creating screenshots and sharing them without a hassle.