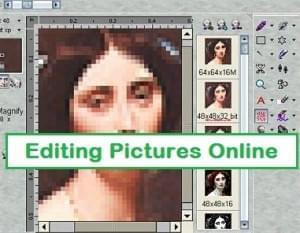 Image editing is becoming essential these days since most individuals are hooked on sharing image online with different types of online media. But before uploading photos online many people tend to edit the pictures first to add stories, to put notice on something, create meme images, or basically to enrich the image. Picture editing is also beneficial in removing unwanted things, especially if someone throws a photo bomb on your picture. There are different ways to edit a picture, however, many people are curious about the ways on how to edit picture online, which according to them will help them edit photos easily without installing anything. So in this post I will show you the best ways to edit pictures online.
Method I. Edit Pictures Online Directly
The basic method to use in editing photos online is by opening and editing the image directly into an editing webpage. The steps for this are not complicated, and most of the picture editing sites has the same process to upload the image to their platform, and then edit it. Here are the basic steps in editing an image online.
Launch the online photo editor's site.
Activate the editor by clicking the launch button, which name may vary.
When the editor is opened, hit "File", and then browse for the image to edit.
Wait for the picture to upload and you can begin with the editing.
After editing, you will be given different options whether to save the edited picture via cloud, save it on your desktop, or share it to various social media sites.
1. Free Image Editor
This is a reliable application to edit pictures online free. Unlike other web-based image editor, this program does not require any registrations and no limitations as well. The interface is also good, which has the feel of a desktop picture editor. When it comes to function, Free Image Editor provides different editing function that will allow you to do basic editing like adding annotations to more advance editing like adding layers, etc. Aside from these, this app also provides it user with various options to save the edited picture, like save to computer, save to cloud, or share it to sites like Facebook, Flickr, and Picasa.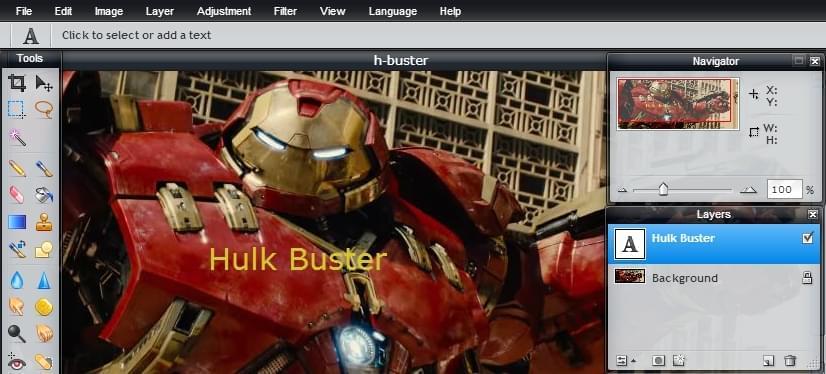 Note: Upon reaching the site, you will be given to options to edit the photo. You can "Launch Editor Directly", or Upload the image first then edit it once it was saved on its cloud storage.
2. SumoPaint
Another popular online-based photo editor is the SumoPaint. This application mimics Photoshop in terms of its interface, functions, and arrangement of the editing tools. You can use this program in doing primary editing, to some complex editing. SumoPaint features numerous editing options like cropping, clone stamp, pen, text, magic wand tool, etc. It also has image layers, and color swatch for more sophisticated editing. However, some of its function is limited, and will require you to buy its full version.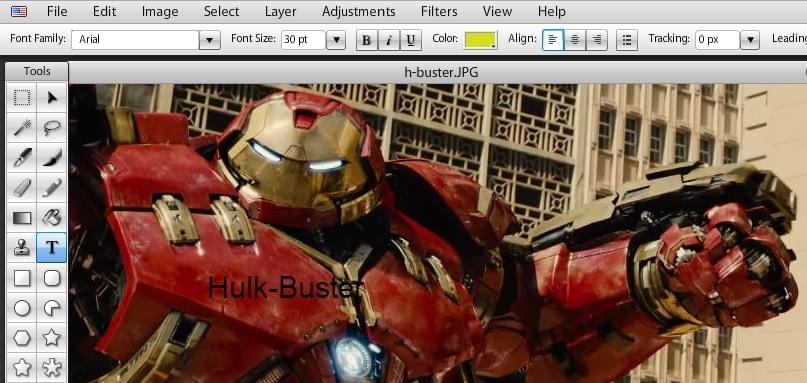 Note: Once you reach its page, click on "Try Online" button, and not on the "Download" button which will lead you to its paid version.
Method II. Edit Pictures Online via Picture Uploader/Editor
Aside from the ways to directly edit a picture online, you can also opt to use an online image uploader that also has a picture editing functions. By using this method, you can directly share your edited images to your friends online or to put image on blogs, forums, and other websites.
1. Free Image Uploader
This is a top of the line web-based image uploader that is capable of uploading image in seconds. Aside from this, this program has an editing tool which can be launch instantly after uploading a picture. Its image editor works well just like those normal desktop editors. By using this app, you can easily add annotations like lines, shapes, and text to your pictures. Plus you can enrich your photos by using the different brush strokes, magic wand, color swatches, and many more.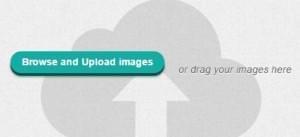 To use this app, here are the steps to follow:
Go to its page and click "Browse and Upload images" or drag the picture directly to the area provided.
After choosing a file, wait for a second this the image is uploaded.
A link to the uploaded photo will be provided now click it.
Once the picture is shown, hit the "Edit" function below the image.
An editing tool will be opened and you can start editing.
Just save the newly edited picture afterwards.
Conclusion
Editing photo online can be done easily as long as you do it with the method that we discussed above. You may find other ways to edit picture as you browse the internet, but be careful, since some of them are not reliable enough, others have unnecessary advertisements, and some might bring adware and malwares which can infect your system.