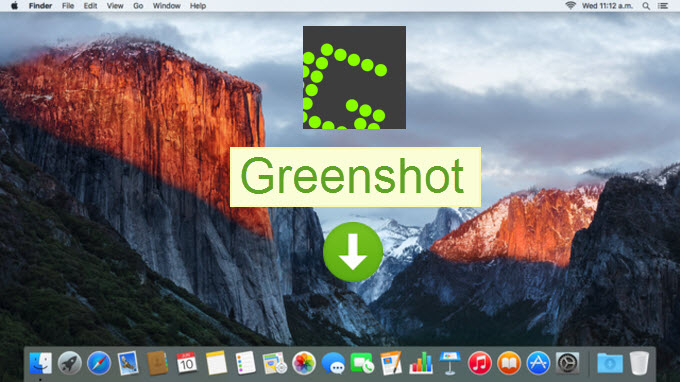 Greenshot is a well-known open source screen capture application that is capable of providing good quality screenshots. With this tool, user can take screenshot of anything display on the screen, no matter it's a selected region or the whole screen. It also has an editing tool for adding basic annotations and sharing screenshots instantly to social media sites. However, currently, Greenshot is only available for Windows OS. So, many of you may wonder if there's a Greenshot Alternative for Mac. And the answer is yes. Some of the best ones are introduced in the following.
Best Alternatives to Greenshot for Mac
1. Apowersoft Mac Screenshot

This screen capture tool is designed solely for Mac OS X, thus it fits well without any incompatibilities. Upon using this tool, you can easily take screenshot of anything on the screen, including regions, windows, menus, webpages, the full screen, etc. If you want to add annotations to your screenshot, then this program allows you to do that upon the creation of the screenshot. You can add lines, shapes, texts, blur effect, etc. This tool also enables you to easily upload your captured screenshot to a free cloud storage provided by the developer.
To use this app, here are the steps to follow.
Download and install this Greenshot for Mac OS X.
Launch the application, and you can access it on the menu bar. You can make some settings before taking a screenshot. Click its icon on the menu bar, and choose "Options". Then, you can set the screenshot hotkeys, output folder, and format that you prefer for your screenshot.
Next, display what you want to capture on the screen. And press hotkey "Command + R" to activate the screenshot. Then, your mouse cursor will turn into a blue reticle. Click your mouse and drag the cursor along the area to capture and release the mouse to confirm the screenshot.
A preview of the captured image will then be shown, from here you can add basic annotations as you like.
To save the image to local folder, simply hit the last button on the horizontal toolbar. And you can check the screenshot by going to the folder you've preset in the "Options". If you want to save it on cloud storage, just click the upload icon on the vertical toolbar.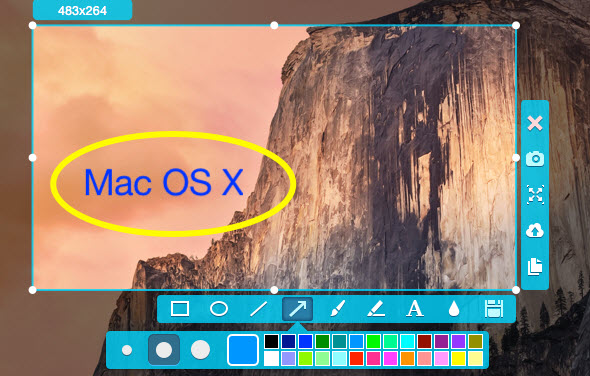 Apart from Mac desktops, you can also use this tool to take screenshot on MacBook Air and iMac. It also supports the latest system version of El Capitan.
2. LightShot

This is another Greenshot alternative for Mac. It is capable of taking screenshot of any area that is shown on your screen with couple of clicks. The features that you can get from this app include many screenshot modes, an image editors for adding annotations, a search function, and an image uploading function.
3. DuckCapture

Like Greenshot, this tool provides many screenshot modes for you, such as Window, Region and Full Screen. Furthermore, this app also has an image editing tool for drawing lines, adding shapes, texts and many more. In saving the captured image, you can keep it on hard disk, copy it to clipboard, or share it on Minus file sharing site.
4. Monosnap

This tool enables you to capture regions and full screen as well. After taking a screenshot, you can highlight the important details, add arrows, texts and shapes. Aside from keeping your captured image in local folder, you can also save it on cloud storage associated with the tool. This application is also available on iPhone for annotating images.
Conclusion
Though there is no direct Greenshot download for Mac, you can still use some alternatives to it. The programs introduced in this article are all great. But it is advised to use Apowersoft Mac Screenshot. With this tool, you can achieve the best quality screenshot and its added functions can help you finish your tasks more easily.