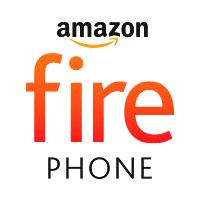 Fire Phone is a touch screen smart phone styled and developed by Amazon.com, and was released in the middle of last year. This smart phone runs Android OS. In spite of its features, many individuals still don't know how to screenshot on amazon Fire phone. Some may need this function to capture important note or message on their phone, while others opt to have it so that they can capture their gameplay achievements. To help out with this concern, here are some ways to screenshot Fire smartphone as the post continues.
I. Screenshot Using Key Combination
The simplest way to take Amazon Fire phone screenshot is by using its built-in screen capture function. You might find the same function on other Android OS running devices, but taking screenshot on Fire Phone requires different trigger modes or key combinations. In capturing Fire Phone screen, all you need to do is to go to a certain portion to capture, then press and hold the "Power" + "Volume down" keys at the same time. Wait for a flash near the edge of the screen before you release the keys. The captured screenshot will then be saved to the "Screenshots" folder under Gallery. The only drawback of this solution is that it lacks other functions like image editing and uploading.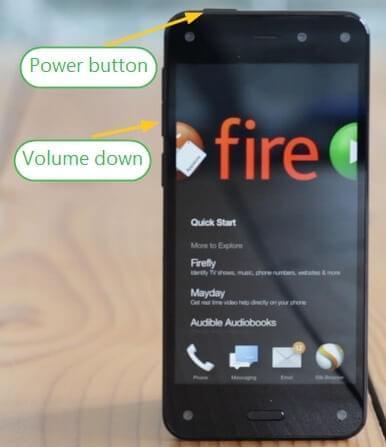 II. Screenshot with Third-Party Apps
1. Apowersoft Screenshot

The finest choice in capturing screen on Amazon Fire Phone is by using a robust mobile app called Apowersoft Screenshot. This app is perfectly designed to fit all Android running devices. It allows you to screenshot anything on your phone, including scrolling webpages, other apps, etc. Once a screenshot is captured, you can crop it and annotate it with lines, texts, and mosaic effect. What's more, you can also upload or share the screenshot directly within the image editor.
To capture a full webpage using this app, simply follow these steps.
Download and install this application on your Fire Phone.
Next, launch the screen cap tool. Navigate to the webpage you want to capture with this app's built-in browser.
When the page is loaded, press the "Camera" icon at the right bottom of the page. Then you will see three more buttons.
Choose the whole webpage icon which is in green color, i.e. the middle one.
A preview of the full webpage screenshot will be shown. Then you can edit, upload, share or save it as you like.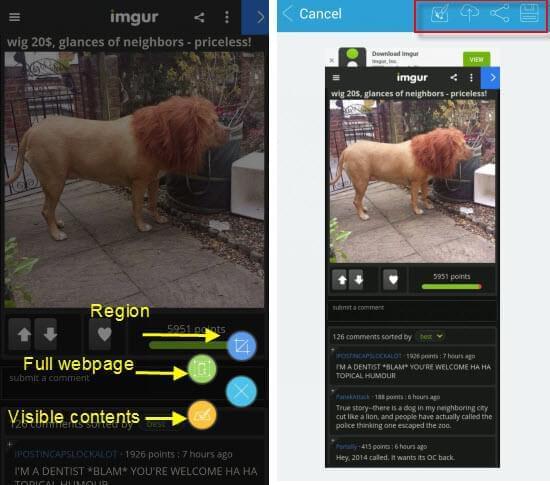 Tips: To take screenshot of other apps, you need to firstly press the "Start" button on its starter interface. Then, go to the app you want to take screenshot of, press the "Power" + "Volume down" buttons at the same time. The screenshot will be automatically shown in the image editor of this app.
2. Screenshot Easy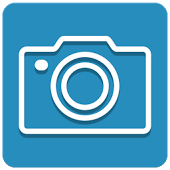 This is a third party application to screenshot Fire phone, which can be downloaded free from the Google Play. Screenshot Easy features numerous trigger capture modes, such as an overlay icon, notification icon, camera hardware, and shake to capture. If you are fond of the key combination, then this app also supports taking screenshot by pressing the "Power" button and "Home" button for 2 seconds. To manage the captured screenshot just go to the "Gallery" app and look for folder named "Screenshots".
3. Capture Screenshot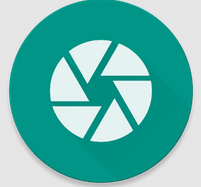 The next third party app for capturing Fire Phone screen is Capture Screenshot. This tool can be downloaded from Google Playstore free of charge. By using this app you will be given the privilege to use its different trigger methods for taking screenshot, you can use the overlay icon, shake your phone, or press the "Power" + "Volume down" buttons combination. It also has an image editor for adding lines, shapes, text, and cropping as well. And if you want to enhance your screenshot, you can do it by applying image filters.
4. No Root Screenshot It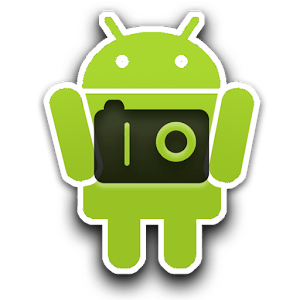 The last app on our list that can take screenshot on Amazon Fire phone is No Root Screenshot Unlike the previous apps, this tool can be downloaded from Google Playstore by paying around 5 dollars. From the name itself, No Root Screenshot It is capable of taking screenshot without rooting your phone. The features that you can get from this app include an image editor for cropping and annotating screenshot, various trigger methods, share menu integration, and delayed screenshot timer. However, you need to activate the app first by connecting your device to the computer.
Conclusion
Those are various ways to screenshot Amazon Fire smartphone. If you are looking for the simplest way, then utilize the default screen capture that the device has. While if you need additional function aside from taking snapshot, and then go for Apowersoft Screenshot, because it doesn't require rooting and has a variety of useful functions.