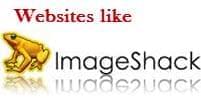 Launched in November 2003, Imageshack is a subscription-based image hosting website. It supports a wide variety of image file format such as JPEG, PNG, GIF, TIFF and BMP. Using Imageshack is deemed to be easy, no frills or even difficulties. After the photo has been uploaded on the site, users are given direct URLs of the image which can then be linked on websites, forums, message boards, HTMLs and many more. Previously it offers two kinds of services: free and subscription-based account.
However in 2014, Imageshack announced that it would no longer offer free uploads. This sudden change drove users to look for sites like Imageshack. If you don't want to pay premium just to upload images and get direct HTML links, check out these three websites below that offers the same if not better service than the former.
Top 3 Sites similar to Imageshack
#1. Free Image Uploader
For easy and totally free online image uploading service, the Free Image Uploader can get the job done quickly. Aside from the usual services of image hosting websites, this online application is bursting with other useful features. You can use its built-in image editor for quick photo retouch, option for image uploading to cloud, one-click sharing to different social networking sites and many more.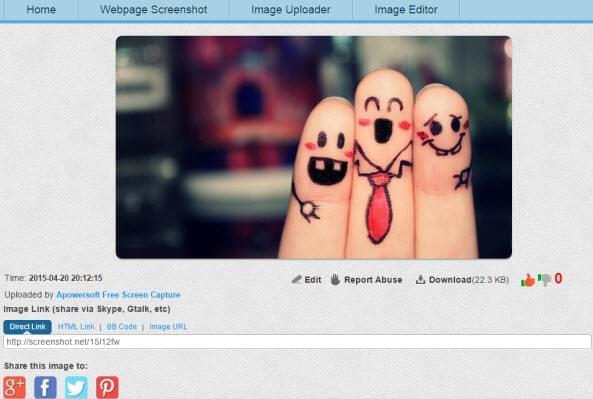 Although there are many websites like Imageshack, the Free Image Uploader tops the list with its shinning functionalities. With it users can get to enjoy the following benefits:
Totally free image hosting website with no hidden charges or even memberships required. Literally you'll just need to drag and drop files.
You don't have to install it on your computer. It is an online application that needs very minimum system resources while eliminating the need of huge PC RAM.
It comes with a built-in image editor so you can retouch photos just before uploading them online. Equally, there are multiple editing tools you can choose from.
Security protection is the most unique feature of Free Image Uploader. Options like setting password on pictures as well as grant permission to selected viewers are available.
Price: Free
Upload Space: Unlimited
Shareability: Direct Link to Social Networking Sites
Additional Function: Webpage Screenshot and Image Editor
If you want the best Imageshack alternative, the Free Image Uploader should be on top of your list. With this site, you don't have to pay even a single cent just to upload images online. Plus, you'll get other features such as secure photo protection, personal account, image editor and many more.
#2. Tinypic
There are tons of Imageshack alternatives available out there and included on that long list is Tinypic. Owned and operated by Photobucket, Tinypic is a simple online application created to make image and video uploading very easy. This app requires no registration but if you want extra features, creating a free account wouldn't hurt either. It can host photos, videos and URLs. Moreover, users can resize the file depending on their needs as well as wants.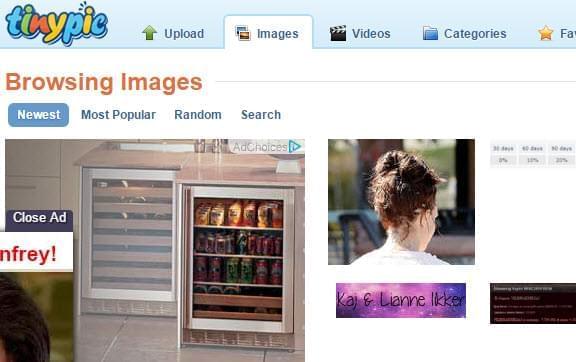 Other stunning features of Tinypic are as follows but not limited to:
Easy to use interface with clear instructions and basic uploading procedures.
Totally free to use with an option to skip memberships.
Image categories are neatly organized while sub-categories are equally present on each entry.
Uploading images will only take few seconds depending on the file size and internet connection.
Price: Free
Upload Space: No known limit
Shareability: MySpace, eBay, Orkut
Additional Function: Video and URL support
Although Tinypic doesn't support image editing, the mere fact that it comes free makes it a practical website like Imageshack. Also, this online image hosting website features an easy-to-use interface with no difficultly uploading files neither complicated buttons.
#3. Imgur
Another site like Imageshack is Imgur. Launched in 2009, this online hosting website quickly became popular due to its stunning collection of photo images. Aside from photo hosting, you can equally use it to convert uploaded animated GIF files into WebM and MP4 video files. Although, better be warned that free account of Imgur would not be given any privacy controls, only the pro version has this functionality.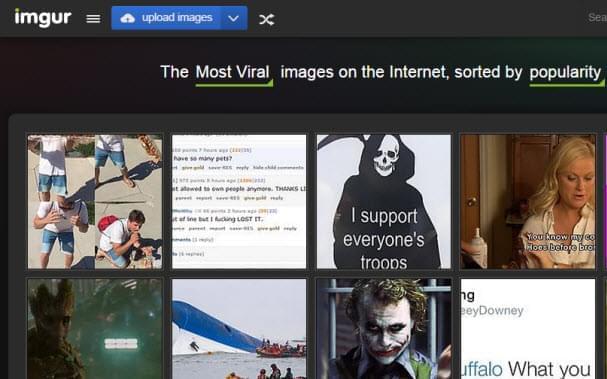 With its cool, professional and sleek-looking user interface comes an array of wonderful features, below are just some of the most amazing things you can get with Imgur:
Album layouts can be customized based on your needs.
Tons of photo customizations present from adding of filters to inserting of texts.
Unlimited photo upload and unlimited traffic for image marketing.
Convert uploaded animated GIF files into WEBM and MP4
Price: Free and Pro account
Upload Space: Unlimited for Pro users
Shareability: Supports Facebook, Twitter, Google+, etc.
Additional Function: Convert GIF to WEBM and MP4
If you're in search for websites that similar to Imageshack but needs more features, Imgur is worth a try. Compare to Imageshack, the paid subscription packages of Imgur is filled with more beneficial functionalities.
Literally, there are tons of Imageshack alternatives available out there and all of them offer various services from simple photo uploading to a more complicated digital photo selling. But for those who only want an efficient, totally free and secure online image hosting service, using the Free Image Uploader is a great choice. Additionally, you can use it to edit out images as well as grab web pages.