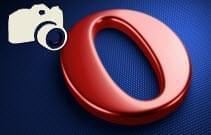 Opera is one of the oldest browsers for the Mac platform and it has come a long way as time passed by. It's the first browser that brought the ability to use extensions as well as multiple functions that make the delight of browser users all over the world, including the integrated session manager. However, one of the most coveted functions is the ability to take a screenshot on Opera.
1.Best way to use Screen Capture
2.Default way to take screenshot on Opera browser
3.Make use of Opera Screenshot Plugin
1. Best Way to Capture Opera Browser Screen
In taking screenshot on an Opera Browser, it is best to use a standalone professional application like Apowersoft Mac Screenshot. This application can help you capture multiple Opera Browser screenshots without any hassle. To take screenshot, all you need to do is to download the app from the button below and then install it on your computer (Win or Mac), then open a portion of your Opera Browser to capture, and press the hotkey or click the screenshot mode you want from the menu bar to take a snapshot. After that, simply drag the cross-hair along the portion to capture, release it and you're done. You can download and install it on your computer to enjoy all its advantages.
Aside from these, this screenshot tool has other interesting features, such as an image editor for adding annotations, an upload photo function and many more. To get this app, just click on the button below.
Pros: Has other interesting features like image editor, upload function, etc.
Cons: None so far.
2. Default Way to Make Opera Browser Screenshots
Mac OS X comes with the ability to take a screenshot of your current web page instantly. Using the "CMD + Shift + W" you can capture the content of your browser immediately, without a problem. You can also opt for a full-screen capture if you want, and then modify it according to your needs. This can be performed using the "CMD + Shift + 3" key combination.
Pros: You can capture the whole content of the screen in any way you want.
Cons: This  method is applicable for capturing a certain portion of the screen and not the whole website content.
3. Opera Screenshot Plugin
Nimbus
If you want to capture the whole content of the web page then you should install a plugin. One of the best that do a good job in capturing all website content is Nimbus, available at here. You can capture the whole web page, a portion of it or even the whole browser windows. What makes Nimbus special is that it also enables you to perform some simple editing actions on the screenshots after they are captured.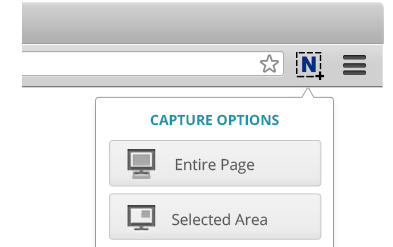 Pros: You can capture the whole content of your webpage and edit the screenshot.
Cons: You have to install an additional plugin.
Lightshot
Another plug-in that you can utilize is the Lightshot. This tool is capable of taking numerous screenshots, whether it is a flash content, a program, or an entire webpage. Aside from these, Lightshot also has added functions such as sharing, editing, hosting, and many more. To take screenshot simply click the feather like icon on the upper right portion of the browser.

Pros: It is easy to use.
Cons: It works not so smoothly on some browsers and may crash due to unknown reasons.
4. Web Screenshot Capture Tool
Installing a plugin might help, but if you don't want to clutter your computer with additional features, then using an online application to do the just will definitely help. The Webpage Screenshot Capture, which is readily to use from below, is definitely the best tool available online when it comes to taking a screen capture for any website you want.
All you need to do is to enter the URL of the target web page and then press the "Take Screenshot" button. Then you will have to wait a few seconds until the image has been processed and it will appear inside your browser. You will have the ability to change the image quality according to your needs and also change the format to BMP, JPG, PNG or GIF. Additionally, you can save the image online or as a file.
Pros: You can take a screenshot online without installing any app, you can capture an entire webpage and do some basic editing. Then you can save the image online or on your computer.
Cons: You need to download the app if you want impressive editing options.
As you can see, taking Opera browser screenshots is very easy to do and it will help you share the content of the web page you are currently viewing with your friends or colleagues. Each one of the methods presented above is useful on its own, but the standalone screenshot application method proves to be a lot more reliable, which definitely makes it very useful.