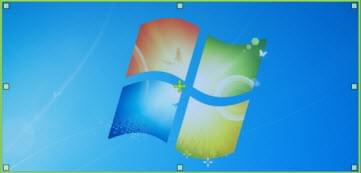 When you happen to see something on your screen and want to quickly let others see it on their computers, the most intuitive way is definitely capture a screenshot. Standard Windows users can copy an image just by simply pressing the "Print Screen" key. This allows them to copy full screen image to the clipboard. Besides that, pressing the "ALT" key along with "Print Screen" key will enable you to get instant screenshot. Windows 7 and Vista users get the opportunity to capture screen shot as the screen shot utility are pre-installed in them. However, such ways are not so worktable especially when you want to annotate your images or manage several of them in organization.
In order to seek for more comprehensive approaches to facilitate your works, there're actually many solutions. Numbers of freeware products are available in online that can give the best way to take screen shot. Fortunately, most of them offer extra support to the users. This review will cover those freeware that offer more comprehensive and more useful features to the users.
There's a tutorial video that shows how to take screenshots on Windows with a powerful application. You may be interested in its strengthen functions, such as various screenshot modes and advanced editor.
Generally, free screen capturing software for windows that may rank in top should basically fulfill the following standards.
– Free, no subscription and limits of functions.
– Safe to use with no ads, malware, spams, etc.
– Capable of capturing full screen, definite area or an application window that users like to take.
– Auto detecting tools and full access to the menus like toolbar, tab, box, button, etc.
– Allow delayed captures and snap scrolling windows.
– Screen shot resizing and creating thumbnails along with other extra features.
Below are the reviews of best Take a look at the summary before moving forward.
I. Free Screenshot Software
This is one of the most innovative and comprehensive Windows screen capture software. This tool comes with a smart screenshot detector, which will help you to take screenshots from anywhere of the Windows screen, application windows, customized area, etc. This tool can be downloaded from the button below.
When a screenshot is taken, then you can save them in any format such as JPG, GIF, BMP, TIFF, PNG and other formats. Right after taking a screenshot, you can then edit it with rich options given by this software, and also upload these images into a cloud server provided by the developer. All such process is done with security protection. You can even set automatic schedule for screenshots when you are away from your device. That's why, it is known as the award-winning screen capture.
Cons: Some image compression formats needs to be improved.
II. Shotty
Though it is a full-featured screenshot tool, most people use this as a primary screenshot utility. This tool can capture the Aero-Glass effect in operating systems such as Windows and Vista. You can take HQ screenshots, create a shadow in the selected window, and draw semitransparent borders. There are also some other useful features for better experience including, cropping, captioning, marking, and inserting text into the image. Not only the selected windows, but also it can capture background images without bringing them front page.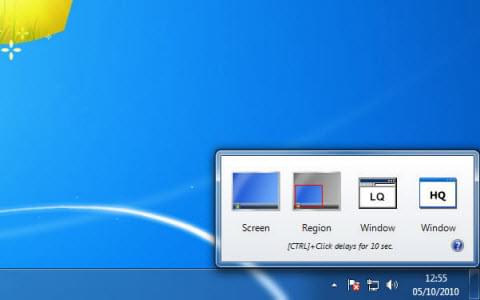 Cons: Though, Shotty offers high quality images, but the compression of these images in PNG is not good. As a result, the size of these images is relatively high. You may need to use an external image editing tool to resize those images, if you need to upload them to a website.
III. PicPick
It is a great screenshot and photo editing software that gives you numerous options. The screenshot features include 7 different ways, and have a customizable hotkey. What else do you need? Including cursor, taking quality screenshots, choosing the output type, uploading FTP server, all can be done by this screen capture software. The tools also have built-in image editor that allow you to edit images as the way you want them. Annotating images with text, arrows and other editing process can be done easily. Fortunately, this full-featured tool is available at a low price in online.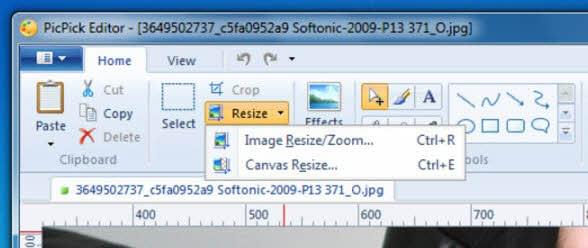 Cons: Though this is perfect screenshot tool, its annotations are not so attractive. Its ton of tiny annoyances is hazardous in the eyes. You will feel discomfort when you are giving a specific shape or drop a shadow into your images. If you add text into your images, but if accidentally add a box around your text, it will not be easy to remove it.
IV. Snappy
Recently, "Snappy" has caught the great attention of the screenshot tool users. It has caught the attention because of its "Event Capture Feature". This feature enables you to set a timer for taking screenshots on a specific time schedule. You can set specific mouse and keyboard options to take snaps in either by every mouse clicking, or keyboard's key pressing, or other ways. One of the great advantages of this tool is that it stores all screenshots into its memory. If you want, you can select all images from the memory and make a PDF file with these.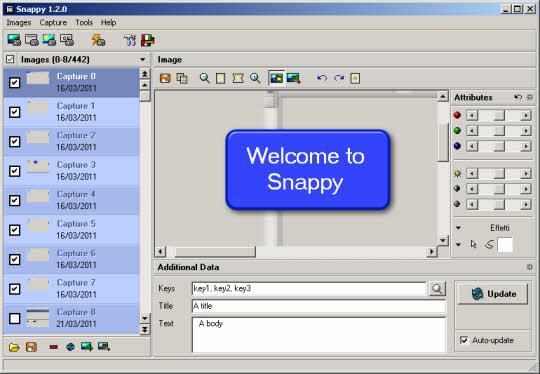 Cons: There are no significant missing features in this tool, only Aero-Glass effect is not available in Snappy.
V. Live Capture
This is a complete screen capture software for Windows 7 and other versions, for there are lots of options available into this tool. There are 12 screenshots capturing modes in this tool, where each tool is equipped with an individual hotkey. These are not at all, as there are also a color picker, magnifier, color palette, crosshair, editor, and GIF animator and protractor application. Every window has a "Capture Bar" to grab screen quickly. Along with other capturing modes, there are available a window controller capture, web capture, program menu, repeat last capture.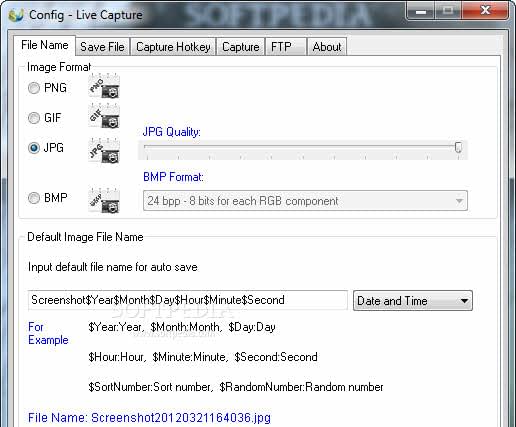 Cons: The only shortage of this tool is the absence of image editor. So that, you have to either install a "MS Paint" or other external image editor software that you like.
VI. Lightshot
Another free screen cap tool that you can use on Windows is Lightshot. This is a free web-based program that provides screen capture with just few clicks. It also has a basic editor which is helpful in adding annotations like lines, shapes, and text. Plus you can also save your captured image on desktop, or share it on your friends online with its sharing function by clicking on the share icon.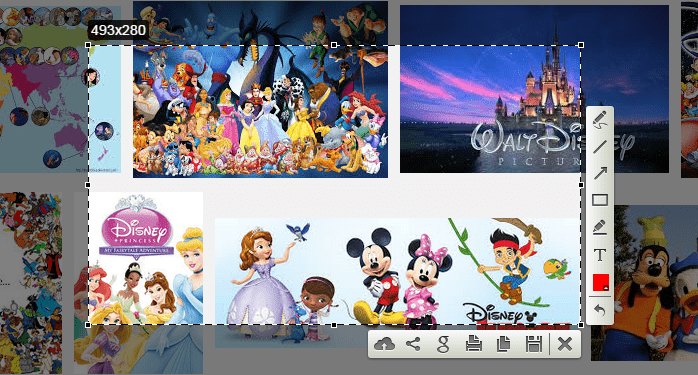 Cons: It does not have an offline version. It lags at times, and the quality of the output image is not that good.