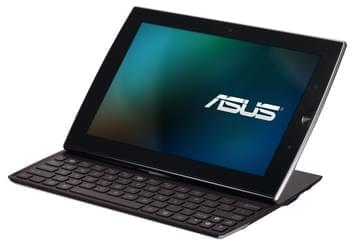 Aside from laptops and smartphones, Asus Computer Inc. also invades the market of tablets. There's a variety of categories and some of the popular ones are Zenpad, Transformer pad, and MeMO pad. Asus gives users an option whether to get a tablet that runs Android OS or a device that is equipped with Windows 8/8.1 OS, such as Transformer Book T100 and Asus Vivo Tab. Taking screenshot on Asus tablets is essential since it allows users to capture something important from their screen such as a note, an interesting post, or share a funny conversation with their friends. There are different ways on how to take a screenshot on Asus tablet, and some of the best ways will be provided as this post continues.
I. Capturing Android-based Asus tablet
1. Preferable Way to Take Screenshot
The best way to capture a screenshot on Asus tablet and edit it quickly is by using a well-rounded app called Apowersoft Screenshot. This screen capture app is equipped with two screen capture modes. One is for taking screenshot of other apps on Asus tab, and the other one is for taking webpage screenshots.You will also be given options for further annotating the screenshot once it is created. Plus, you can directly upload the image to free cloud space provided by the developer or just share it to other apps on your tablet.
Here are the steps for you to use this app.
Get this app and install it by clicking the button below.
Once it's installed, launch this application and tap the "Start" button to trigger it.
After that, open the mobile application or game that you need to capture.
Press and hold the "Power" + "Volume down" buttons at the same time until you see a flash around the edges of the screen.
Screenshot taken in this way will be loaded in the image editor of this screenshot app. Now press "Done" and you will be given options whether to "Save", "Upload", or "Discard" the image (This app will create a directory for storing screenshots when it's installed).
If you save the image on your tablet, then you can manage it by going to "Apowersoft Screenshot" folder under Gallery.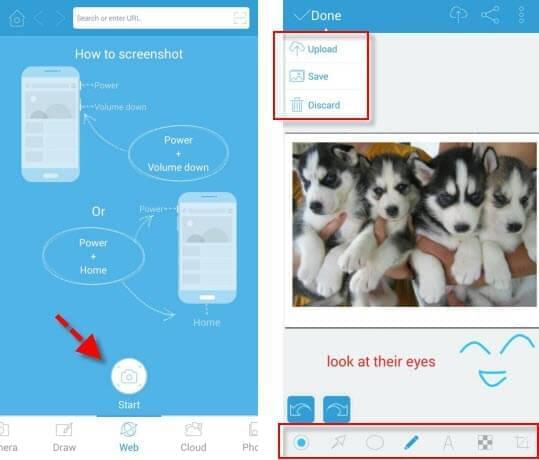 2. Take screenshot using Power and Volume down button
This is the default way to take screenshot on most Android devices. Simply press and hold down the "Power" and "Volume down" buttons at the same time. A flash then appears on the edges of the screen, showing that a screenshot is successfully taken. The screenshot will be saved under "Screenshots" folder located at the Gallery.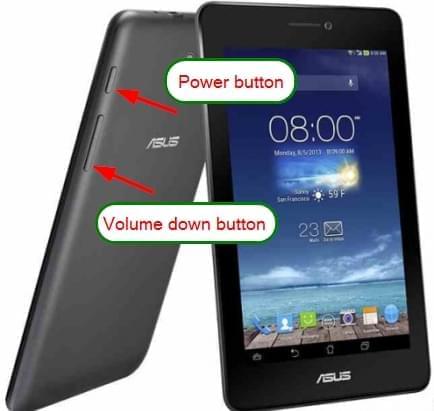 3. Capture screenshot with Recent Apps Key
Second is by using Recent Apps Key. To access this function, just go to "Settings", then click "Asus customized settings", and enable "Screenshot". Once it's enabled, tap and hold the "Recent Apps Key" which is the 3rd icon from the left bottom of the screen. After taking Asus tablet screenshot, the image will be saved under "Screenshots" folder located at the Gallery.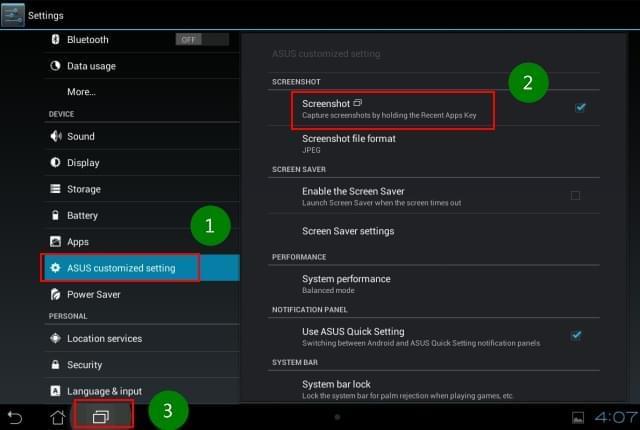 II. Take Asus Tablet Screenshot on Windows OS
To capture screen on Asus tablets which are running Windows 8, all you need to do is to click the "Print Screen" key if you have a keyboard. The screenshot will be saved to the Pictures library after you press the "Print Screen" key. However, if you don't have a keyboard by hand, then you can press the "Windows" key and the "Volume down" button simultaneously to take a screenshot. Once done, the screenshot can be found in the Pictures library. The problem with this way is that there is no option for adding annotations, uploading or sharing the captured screenshot.
In this case, it is recommended to use a professional tool like Apowersoft Screen Capture Pro. With this tool, you will be able to screenshot Asus tablet easily. This app features 10 different capture modes, two editing modes (Quick and Advanced), a task scheduler and a screen recorder. Its uploading and sharing functions are also helpful in delivering screenshots to people on web and saving your computer's storage space. This tool is indeed a well-rounded program that is worth trying.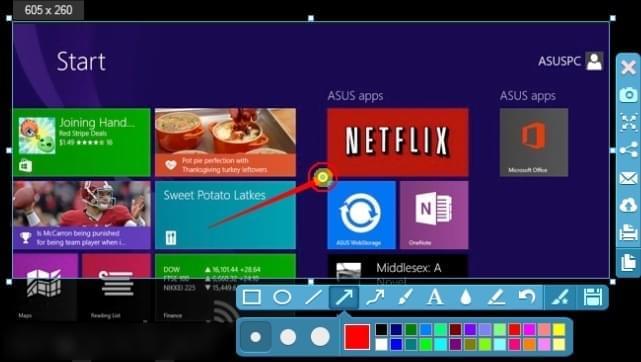 To take screenshot using this app, here are the steps for you.
Get this app by clicking the download button.
Once installed, open something to capture, such as a picture,a video, etc.
 After that, choose one of the capture modes. Here we take "All in one mode" for example, and then click the "Camera" icon.
 A preview of the screenshot along with a quick editor will appear,  you can then add basic annotations like lines, arrows, etc. .
When you're done, you can save the screenshot to local folder, upload it to the free Cloud space provided by the developer, or share it to various social media sites.
Conclusion
Those are the reliable ways for you to screenshot on Asus tablet. All of the methods provided throughout the post work well and it's just a matter of personal preference on which solution to use. The default screenshot functions of both Android and Windows work fine but they lack other functions like image editing and sharing. Therefore, it is advisable that you use third-party tools mentioned above for they provide additional useful functions like image editing and sharing.