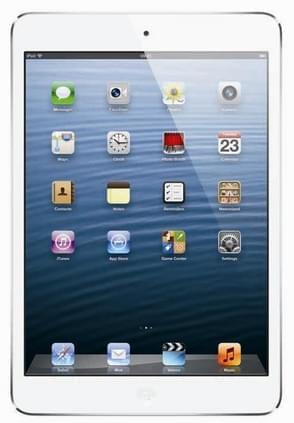 The iPad Mini is indeed the most portable and compact tablet that is circulating across the globe these days. But do you have an idea on how to take a screenshot on iPad mini? Taking screenshot on iPad Mini is essential since it will help you to capture any significant achievements while playing games such as, Clash of Clans, Temple Run, and Plants vs Zombies, which you can share later on to your friends. It is also beneficial in keeping a copy of something important such as notes and documents. So if you are having difficulties on how to screenshot on iPad mini, then here are the best ways for you to utilize.
1. Using iPad Mini's Default Screenshot Function (Simple Way)
This function is available in every iPad device. The screen cap feature can be activated by hitting two buttons at the same time. So, to take snapshot on iPad Mini, all you need to do is to go to the screen that you want to capture and press the "Power" + "Home" buttons at the same time. When you hear a camera shutter that means your screenshot is successful, and you can now check it in your Photo gallery. This default method works fine if you are just taking screenshot without adding annotations to it.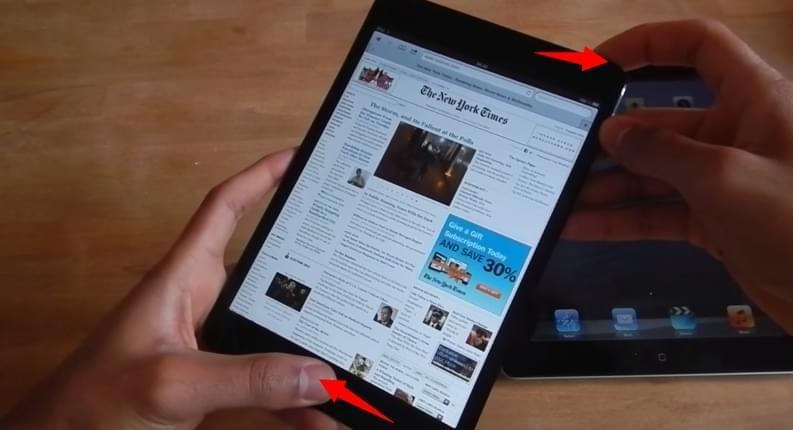 If you want to take a screenshot on Apple iPad and annotate it quickly, then you can make use of the apps in the following.
 2. Using Third Party App (Advanced Way)
Monosnap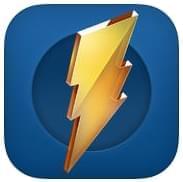 Monosnap is a great third party application that will help you take iPad mini screenshot easily. All you need to do is to download this app from iTunes and you're ready to grab the screen. Aside from taking screenshot, this utility also allow its users to do some basic picture editing like adding arrows, shapes, text, etc. Plus you can share your captured iPad Mini screenshots to your friends on various social media sites with its sharing feature. And you can even save your newly captured image on its cloud storage if you want.
Awesome Screenshot for Safari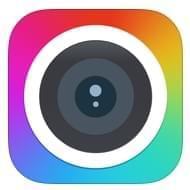 This famous browser extension is finally available on iTunes, and this time it serves as a screenshot extension for Safari. By using this app, you will able to capture a certain portion of your iPad Mini, or capture an entire page as well. Other good thing about this app is its annotation tools, which are helpful in adding story lines, memo, instructions, and the like. Awesome Screenshot for Safari also supports photo sharing to different social media sites, which is definitely a plus.
3. Using Desktop Program (Alternative Way)
Phone Manager
If you're looking for another way to screenshot iPad mini, then Phone Manager is the perfect alternative for you. This straightforward program has a screenshot function that is capable of taking iPad Mini screenshot with ease. A mirrored image of your iPad Mini's screen will also be projected on the Phone Manager's interface which will provide you a better view of the screen that you want to capture. Aside from taking screenshot, this program can also help you in managing your files stored on your device, like pictures, music, and many more.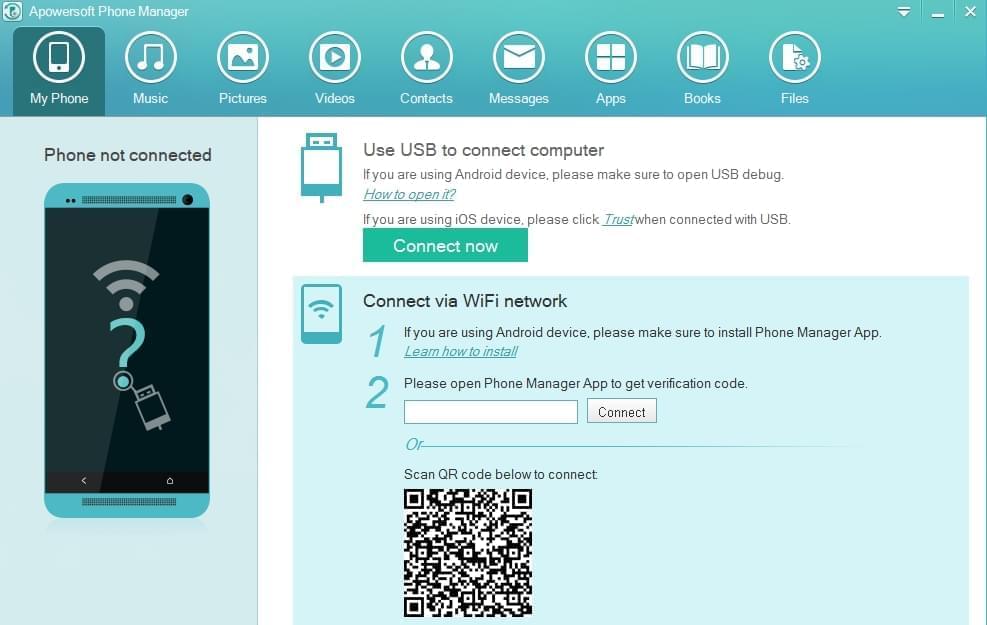 Here are the steps in taking screenshot with this tool:
Simply click this download button.
Once installed, you can now connect your iPad Mini to the computer with data cable.
After that, a prompt will be shown, now click "Trust" to verify the connection.
When your iPad Mini is synced with the Phone Manager, all of your device info will be displayed on the program together with a mirrored image of your iPad Mini.
Next is to open your iPad Mini, and go to the portion to capture.
To take a screenshot, just hit the "Camera" icon located at the left part of the tool.
In saving screenshot, you will be given 2 options, whether to save it on "Clipboard", or "Save it to local drive".
When your finish, click "Disconnect".
Best Way to Share Your Captured Screenshot
Free Image Uploader
After taking screenshot on iPad Mini, it is better to share it online using reliable app such as Free Image Uploader. This is a web-based application that provides image uploading, hosting, and sharing. There's no need to install any program just drag your photo to the area provided, or click "Browse and upload image". After that, you can share the uploaded image to different online media, and you can also add lines, shapes, and text using its picture editor. You can get all of this privilege free of charge and without any registration needed.
Conclusion
Capturing screen on iPad Mini may sound tricky for others, but once you know the proper ways, then you can do it anytime without any difficulties. All of the solutions that are shown above provide a reliable result; it is up to the user on which method to use. However, if you want to capture screenshot and manage your file simultaneously, then it is advisable to use Phone Manager.