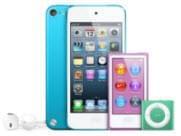 The iPod is one of the most popular devices that people can use to listen to music while they run, drive or even work. Actually the iPod is the first major device that Apple has brought to the market recently. What makes it very unique and impressive is the fact that it can store insane amounts of songs and it's also easy to use as well. However, newer iPod devices tend to have iOS installed so they can do a lot more than music playback, they can play the latest iOS games and they even allow you to install any type of supported iOS app, which is indeed impressive.
Taking a screenshot on Apple device like iPod is a necessity for both home and business users, because anyone using the device needs to have a method that makes it easy to create and then share iPod screen capture with both speed and precision, as that is truly important. Furthermore, it allows you to record a funny moment, or the contents of a message which you want to share with others. In any case, it's crucial to know how to take a screenshot on such a device if you own one.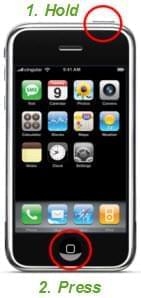 First of all, you need to open the device and then go to the website you want to take a screenshot of, open the application or anything you want to take a snapshot of then locate the power and menu buttons. Make sure that you press both buttons at the same time. Try it a few times and wait until you get the hang of it. You will have to hear a camera shutter sound when the screenshot has been taken correctly.
All the screenshots that you take on your device are saved into the Photos application. In order to view your screenshot you just need to go to the Photos app that is installed on your device, and then you should access the Camera Rolls. Here you can easily access all the latest images and snapshots that you too using your device. Once you have located or even modified the screenshot, you have numerous opportunities, you can either share it with your friends via social media, or you can sync it to your computer and so on.
As you can see, capturing screenshots on an iPod is very easy to do and, although it does require some practice until you get the hang of it, it's quite interesting to see how much it can help you.
In the end it's pretty easy to take a screenshot on iPod and you can easily do that at any given time. It's always important to have such knowledge as creating and sharing screenshots can surely help you quite a lot in the end, so do make sure that you follow the steps above and learn how to take a screenshot on your iPod right away.