The demands for screenshots continue to increase as the technology advances, and huge number of them is uploaded and shared online through various social media sites. This increase is due to individuals getting easy access to computer and instantly connecting to the internet. Aside from sharing, screenshots are also useful in making tutorials, presentations, and documentations. But in spite of this, numerous users are still wondering about the best screen taking program that they can utilize in producing a screenshot. That is why in this post, I'm going to evaluate some of the finest screenshot taking program that is suited for everyone.
Top of the online Screenshot Taker
Free Screen Capture
This tool may be considered as an underdog, but if you're going to use it then you will realize how powerful this application is. By using this screenshot taker free, you will have the luxury of taking multiple screenshots without experiencing any difficulties. Its interface is simple, yet stable, this means no system lags regardless of the operating system the users have. Moreover, this app still has multiple features that will aid users such as an editing tool for adding annotations, an online sharing function like Facebook, Twitter, Google plus, and Pinterest, cloud storage, and many more.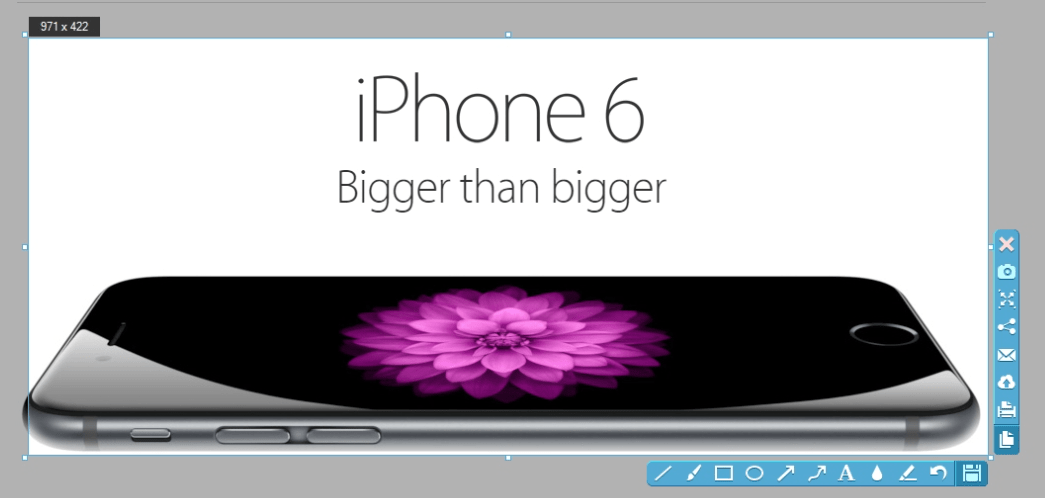 To use this app here are the step to follow:
1. Go to Free Screen Capture's site and launch the screen taker tool by hitting the "Take Screenshot" button.
2. Wait till the screenshot tool appears.
3. Open the image, webpage, video, or program that you want to capture.
4. Click the camera like icon on the screen taker's interface, a cross-hair will be display and all you need is to drag it to the portion to be captured.
5. Release the mouse and you will have a preview of the screen, now you can save, edit, and share your taken snapshot in any way you want.
This application also has a desktop version which has more powerful functions, including multiple screenshot modes, making screenshot schedule and recording screen!
Jing
Another screen cap program is Jing. This app is known for its small sun-liked appearance with three spikes. Each spike serves as a menu button, left spike for taking screenshot, the middle spike to display the screenshot history, and the remaining right spike to show the options. Using this screen taking tool will allow you to grab any portion of the screen that you wish. It also comes with a function to add annotations and share captured snapshots online. Upon launching the tool the sun-like icon will appear on the upper part of the screen, from there you can start taking screenshot by clicking the left spike.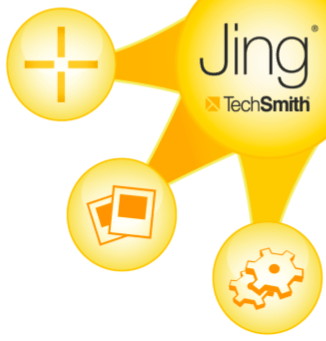 SnagIt
This is a well known screen capturing app that dominates the mainstream for the past years. It is a jam packed application that is why many consider it as a professional one. The program has a tiny one clicked tool that can be pinned into your desktop which makes it handy. To take screenshot you can simply hit the big red circle with a camera icon inside, or you can modify the settings by clicking the smaller circles. After taking a screenshot, you can also start adding annotations then share it to well known social media sites. In spite of these, having this program will cause you a whopping 50 US dollars.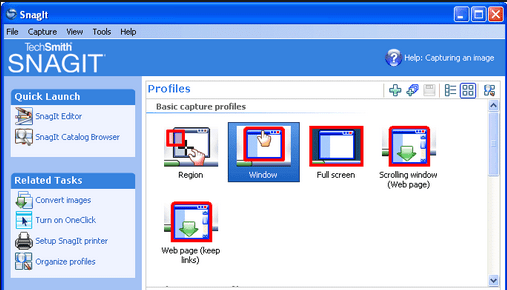 Awesome Screenshot
On the other hand, if you want to have a screenshot taker free download then, here is the perfect app for you. Awesome Screenshot is a well known extension or plug-in for internet browsers that is capable of capturing a certain area of the screen or an entire webpage. It also provides simple image annotation tool, and enable keyboard shortcuts. You can take screenshot by clicking the camera lens like icon at the upper right portion of the browser. Just be aware that extension programs depend on the browser, which makes this tool vulnerable to constant crash.

PicPick
The last screenshot taker that we have is the PickPick. From the name itself, this tool's main function is to pick and capture anything from the user's computer screen. Upon using PickPick you are given the privilege to take screenshot of an active window, whole page, specific region, etc. Its user can also add annotations like lines and arrows, plus graphic accessories such as protractor.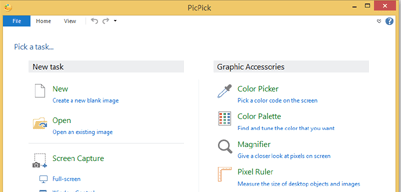 Conclusion
In selecting a screen taker, actual hands-on is still the best way to tell which program fits your desire. However, if it's not feasible, be sure to consider the performance of the application, over its appearance. And don't always go for the paid ones, for there are programs like Free Screen Capture that provides premium service absolutely free of charge.