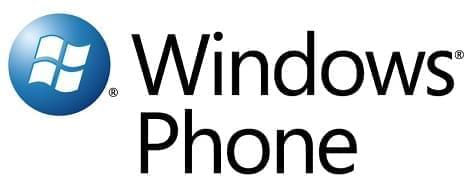 Windows Phone  is a Windows  for smart phones that was created by Microsoft Corporation. This OS is created to compete with the increasing numbers of smart phone circulating across the globe. Its unique features and designs make it stand toe to toe with Apple's iOS, and Android. Some of the popular smart phone brands that adapted this OS includes: Nokia, Samsung, HTC, LG, etc. It's always nice to take a screenshots of all the fun, interesting, and significant things that you had on this platform.  However, unlike the Windows for PC, this OS does not have a Print Screen button, or a Snipping tool to take snapshot. This is why many individuals often raise a question on "how to screenshot on a windows phone"? To answer this question, here are the three ways on how to take snapshot on this device.
1. Using Windows Phone default screenshot function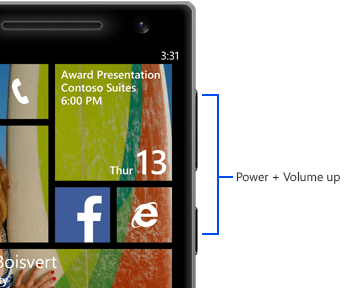 Like other rival OS providers, this operating system also has a default screenshot function. To use this method, just press the "Power" + "Volume up" buttons simultaneously to capture a snapshot. This way is for Windows phone 8.1. While, for Windows phone 8, users can press the "Start" + "Power" keys at the same time to take a screenshot. A sort of a camera flash will notify the user that a screenshot is already taken. But again, this function is limited in taking screenshots, and you have to edit the captured images with other tools. If you want to take screenshot and edit it directly, keep reading and find the one that suits you as below.
2. Using Windows Phone screenshot app
6snap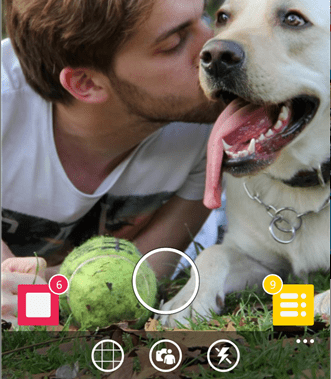 This is a nice smart phone application that can be found on Windows Phone Store. The 6snap is well-known screenshot tool provider for computer, and recently decided to make a WP version. With the help of this app, users can capture whatever, images, or apps, that is shown on their WP smart phone. Aside from taking screenshots, this tool also has a basic editing function which is useful in adding text and lines. And it enables sharing of taken images to fellow 6snap users just like other popular social media apps. To use this application, the user can download this program from the WP Store and install it. After that open it and take windows phone screenshot by hitting the circle button located at the bottom center, then simply hit the pencil icon on the upper right corner of the screen to edit the image.
OpenScreenShot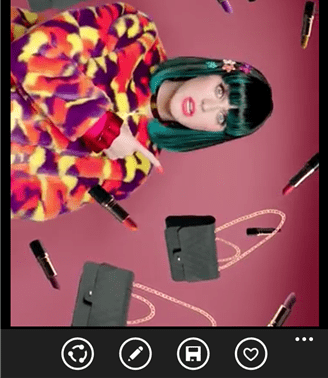 Another screenshot app that you can try is the OpenScreenShot. This tool is capable of taking snapshots of a photo either from the a webpage or your amazing WP Start Screen. By using this application users can take multiple screenshots and do some primary editing afterwards. However, this app only works for higher WP versions of 8 and above. This tool can trigger the capture in the same way with the default WP screen function, by hitting the "Power" and "Volume up" simultaneously. After that a small menu bar will be displayed at the bottom, which will give you an options either to save or edit the captured photo.
3. Taking screenshots using desktop program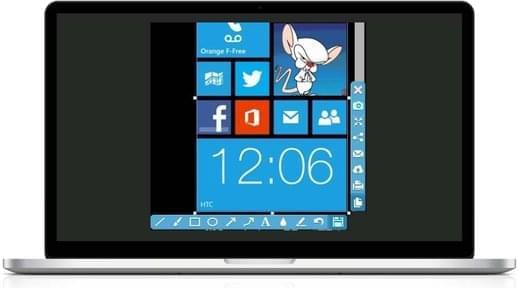 It's still better to work on these screenshots with a computer program. And by working on a computer, you can access and organize screenshots with larger screen and mouse; therefore it turns out to be more efficiently. Project my screen is an application that will help you project what's inside your WP device into a laptop or desktop. While Free Screen Capture on the other hand, is a powerful screen cap tool that can help you take multiple screenshots on windows phone. Moreover, this method will also give the users a privilege to take screenshots and edit them using a powerful editor. You can get all of these free of charge. For this method, both programs must be installed. The Project my screen tool will mirror your WP content into the computer; while Free Screen Capture will be use capture a certain screenshot.
Step 1. Project your phone: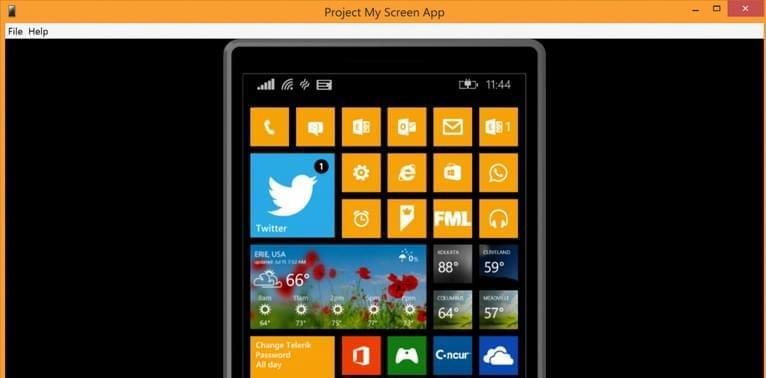 Install Project my screen tool.
Launch it and connect your WP device using data cable.
A prompt will appear and tap "Yes".
Your WP phone screen will then show up.
Step 2. Screenshot windows phone using Free Screen Capture:
Get this tool by clicking the download button.
Open the application and click the "Camera" icon to activate screenshot.
Drag the cross hair icon to the portion of the screen to capture.
Release the mouse and your WP screen is already captured.
You can start with the editing by adding lines, shapes, text, and arrows, while you can save it by clicking the diskette like icon.

Conclusion
There are different ways on how to screenshot WP. It is still up to the users on which method will they utilize. However, we have already picked up the best solutions for you, while you can decide the one in your occasion. To avoid these, take some time to use the methods and tools mentioned above, these are great ways to begin with your WP screenshot.