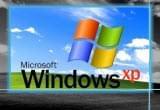 Taking screenshot of the stuff on your Windows XP enables you to convey something that is hard to express in words. Aside from that, you can also save something that interests you on the Internet lest it will be removed by the site later. Do you know how to create a screenshot in Windows XP? Even if you already know 1 or 2 methods, the tricks on how to screenshot Windows XP in this article will definitely improve the overall efficiency.
As is known to all, you just need to press the "Print Screen" button to capture full screen or press "Alt + Print Screen" to capture an active window. Screenshot captured in this way can be then edited and saved with Paint. But you can't capture a specific area directly in this way and you have to use another program to save the screenshot to your local disk as an image. Therefore, it is advisable that you print screen on Windows XP by utilizing professional screenshot tools. Read the review and instructions after the jump.
1. Free Screenshot Capture
This application is a rich-featured screenshot tool. It enables you to capture anything visible on the screen. Other than taking screenshots, this app also provides annotation options like arrows, lines, texts, blur and so on. What's more, you can also email, upload or share the screenshot directly upon its creation. Another thing that makes it distinguishable from other screenshot programs is that it has both an online version and a parallel desktop version.
To know how to take screenshot in Windows XP with this app, just follow the guide below:
Navigate to screenshot.net and hit the "Take Screenshot" button. If you use the desktop version, just click the camera icon on the application's interface.
Click the camera icon when the app's interface pops up. You can also press its screenshot hotkey "Print Screen".
When a crosshair appears, drag your mouse to capture the area you want. Release your mouse to confirm the screenshot. You can annotate the screenshot if necessary.

Click the disc icon to store the screenshot to your local disk.
There are many times that you need to capture a whole webpage, for example, you need to teach someone how to use a website. In this case, you can utilize the application below.
2. FastStone Capture

This is a very robust screenshot program. With this application, you can capture full screen, rectangular/freehand regions and scrolling windows or webpages. It also allows you to annotate the screenshot with texts, arrows, watermarks and so on. When you save the screenshot to your local drive, there are multiple image formats for you to choose, including BMP, GIF, PNG, PDF etc. However, this tool is not free ($19.95), needs installation and doesn't provide instant uploading and sharing functions.
If you want to screenshot Windows XP with more useful options, you can make use of the following two applications as a whole.
3. Webpage Screenshot Capture
Another way to capture screen on Windows XP is using Webpage Screenshot Capture. It is a web-based application specialized in capturing scrolling webpages. This app is applicable to any browsers and enables you to snapshot any webpages via the URL, including the contents beyond the screen. You just need to paste the webpage's URL into the address bar below and click "Take Screenshot":
Once a page has been captured, you will get a preview of the webpage. You are able to customize the formats, quality and size for saving the image. After that, you can save it either online or to your local disk. If you choose to save it online, you will get three links to the image, which you can embed in forums and blogs.
As you could see, using print key on XP is not the only way to capture screen anymore, the solutions in this article are extraordinarily helpful in screen capture with extra options.