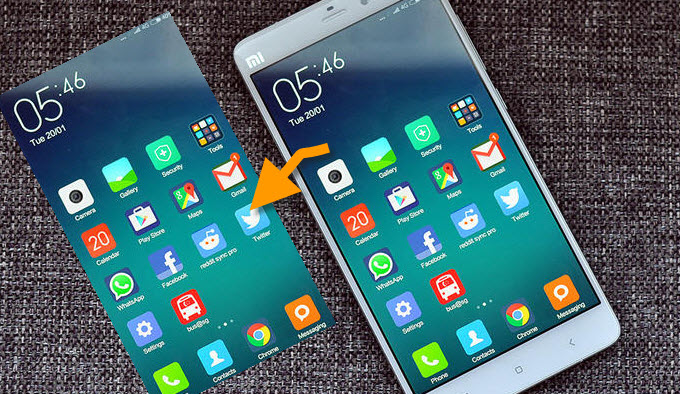 If we are talking about smartphones, one of the brands that should be included on the list is Xiaomi smartphone. This phone is owned by a Xiaomi Inc. which is based in China. Xiaomi manufactures high quality smartphones and becomes the 4th largest smartphone maker around the globe. Just like on many other phones, you must also be in need of taking screenshot on Xiaomi phones. Screenshots allow you to keep important notes, share funny conversations and exciting moments in games. Actually, there are a lot of ways to get a screenshot on this phone. Check the details below.
2. Use Default Key Combinations
3. Tap the Notification Toggle Button
Ways to Take Screenshot on Xiaomi Phones
1. Apowersoft Screenshot

Capturing Xiaomi screen can be done easily if you use the right tool, such as Apowersoft Screenshot. This is a free mobile screen capture application perfectly designed for mobile devices. With this tool, you can capture not only things visible on your screen, but also full webpages with contents beyond the screen. In triggering the screenshot, you can either use the default key combinations of "Power + Volume down" buttons or use the overlay icon if your phone runs Android 5.0 and higher. Moreover, this app even has an annotating function, which can help you crop image and add lines, shapes, texts, mosaic effect, etc. In saving the captured image you can save it on your phone's memory or upload it to free cloud space provided by the developer. In case you want to do some sketches, this app has a draw function that enables you to draw with fingertips.
Here are the detailed steps on how to screenshot Xiaomi with this app.
Next, press the "Start" button on its starter interface. And tap on "START NOW" when an authorization box pops up. A small overlay icon will then be displayed on the screen.
Open something that you want to capture, such as an image or a gameplay.
After that, tap on the blue overlay icon.
Now a preview of the captured image will be shown in the image editor of this app. From here you can add the annotations and effects that you prefer.
Tap "Done" > "Save" to keep the screenshot on your phone.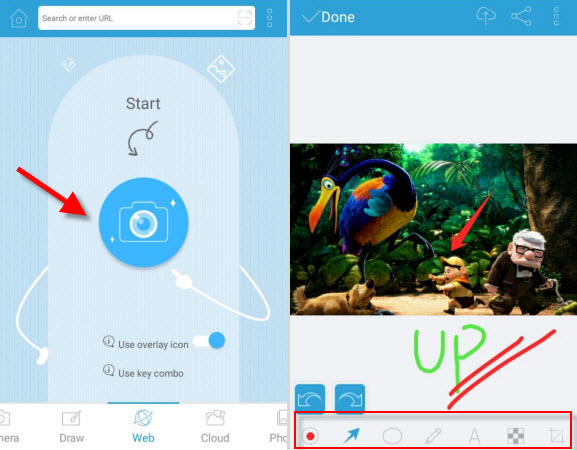 Tips: If you want to capture a full webpage, you need to navigate to that page with this app's built-in browser. When the page is fully loaded, tap on the blue camera icon on the bottom right and choose the middle green button. After that, a preview of the full webpage screenshot will be shown. Tap on the "Save" icon on the top right to store it on your phone.
2. Default Key Combo
If you need to take a Xiaomi screenshot instantly without adding annotations, then you can rely on the Xiaomi's built-in snapshot function. To use this method, all you need to do is to trigger the screenshot function by pressing and holding the "Power + Volume down" buttons at the same time for 2 seconds. The captured screenshot will then be saved to the "Screenshots" folder under Gallery app.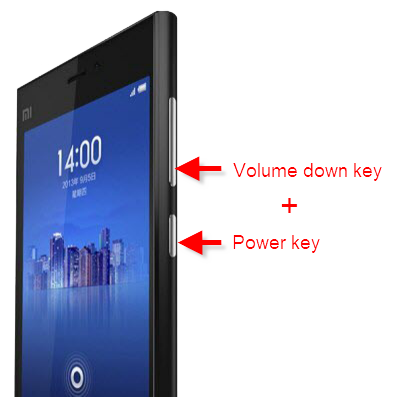 3. Use the Notification Toggle button
Another way to snapshot on Xiaomi phone is by using a built-in function that is available for Xiaomi Redmi 1S and Mi4i. To utilize this function, simply pull down the notification area and press "Screenshot" in the Toggles area. Then the screenshot will be taken and you can check it out in the "Gallery" app.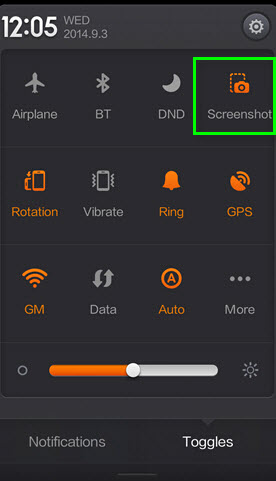 Conclusion
And those are the different ways on how to take screenshot in Xiaomi. The default function is easy to access. However, it's limited to just screen capturing. If you need extra functions like image editing, uploading and sharing, then it's recommended that you use Apowersoft Screenshot.