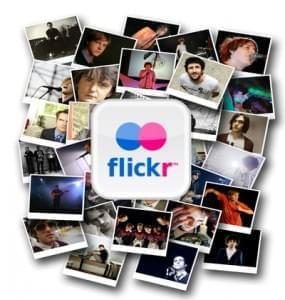 Flickr is a well known photo sharing site that is currently owned by Yahoo! Inc. This page allows users to upload and post their pictures, which they can share with their friends online either by using links or codes. Aside from these, users can also join various groups of their choice that usually revolves around general topics or the type of pictures that the users take. Upon signing up, you can get free account that will give you the privilege of uploading 100 MB worth of images each month. Plus you are also allowed to create 3 photo sets from a certain event, or just pictures that you want to put in together.
However, in spite of this many users are not pleased with the free accounts bandwidth limit, together with limited picture sets, and numerous advertisements. In case you don't want to get a Flickr's pro account to fix these issues, then you can use other picture sharing sites like Flickr, which provides the same function, plus other features. Some of the best alternative image hosting sites will be shown after the jump.
Let's watch the following video to learn these websites and how to use them.
I. Free Image Uploader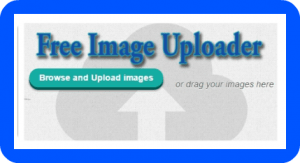 When talking about photo sites like Flickr, Free Image Uploder should be included on the list. In spite being an underdog, this page provides the easiest and fastest way to upload and share your pictures online. Unlike Flickr, Free Image Uploader does not requires any registrations, plus it provides unlimited picture uploads, no restrictions, and totally free of charge. To upload photo to this site, all you need to do is to drag the image along the area provided and your picture will uploaded in a matter of seconds. Aside from these, you can also share you image to various media sites with simple clicks, plus you can share and post your images to blogs, forums, and websites through the HTML link, and BB code.
II. DeviantART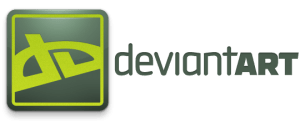 If you want to share your artistic side then this image sharing webpage is for you. DeviantART may not be that sophisticated as Flickr, but this site provides some of the most beautiful photographs that were artistically made. Some considers it to be an art community than a picture sharing page, but it is still a good site to host your pictures. However, you still need to get a DeviantART pro to get unlimited access to their service, plus advertisements also appears while browsing pictures with it.
III. Fotki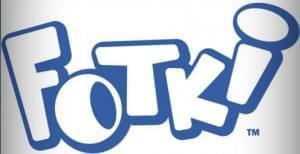 Another competitor to Flickr is Fotki. This photo sharing site is really trying its best to outdo Flickr, and it fact may succeed in some areas. At first, this page seems to be overwhelming due to lots of different options, but once you get used to it, uploading can be done easily. The features that Fotki provides include a free unlimited picture hosting for sites, emails, auctions, and blogs. On the other hand, free accounts are limited to only 50 MB of storage space, and require you to get its pro for $30 to get unlimited storage space.
IV. Photo.net

Photo.net is one of the picture sites like Flickr that provides image uploading and sharing as well. This site attracts serious photographers, since it has a huge community of novice to professional photographers with varying skill levels. Moreover, Photo.net provides free gallery space, mainly for users to join the Photo Critique Forum. It usually allows 5 images upload per trial or guess members, which can be extend depending on the users participation and quality of the pictures that has been uploaded. In case you need few more features from this site then you can do it by making a $20 donation yearly.
V. Photobucket

This webpage is considered to be a media management site since it handles pictures and videos together. What makes this page popular is that it allows one click publishing to numerous social media sites like Facebook, Twitter, Tumblr, and Pinterest. In using Photobucket, you are given a 1 GB allotment for your pictures and video, which you can upgrade to 5 GB upon subscribing to its pro that cost $25 a year. It can be a good webpage like Flickr, however, this site also has those annoying advertisements.
Conclusion
You can come across numerous websites like Flickr while browsing the internet, and most of them are for free. However, be sure that you choose the right one, and don't rely on their promises. When they say it's for free it must be free without any registrations required. To avoid any hassles, it is better to use Free Image Uploader which is free of advertisement, registrations, and with no limitations.