Photobucket is a popular photo hosting and sharing website. It is used by many people on all parts of the world to upload images, share photos, embed links, post HTML codes, and all others. It can be used free and it allows you not just to upload images but moreover edit them without installing programs on your computer. However, not everything with it is wonderfully amazing. It has its own share of disadvantages.
First of all, each uploaded photo should not be more than 1MB. If you need an unlimited cloud space with no image file size restrictions, you need to upgrade your subscription to PRO account. Additionally, it is filled with pesky advertisements. There are also reports of recurring payment and unstable image uploading process that often fail to work. Given this, many users are now looking for websites like Photobucket that functions the same or even better than the former.
If you are tired dealing with advertisements, buggy operation and limited cloud storage, why not try other image uploading and hosting websites? Check the instructional video and reviews of feasible solutions after the jump.
#1 Free Image Uploader
Just like Photobucket, Free Image Uploader is an online photo sharing and uploading tool that needs not to be installed on your computer. It allows you to upload images 100% free of charge with no limits or restrictions. Using it is likewise easy, a simple drag and drop is all it takes to upload images. Photo sharing is equally convenient with Free Image Uploader, it features an one-click option for you to access to social networking sites such as Twitter, Facebook, Instagram, Pinterest, Google Plus and more.
What makes it a great Photobucket alternative is that aside from the usual uploading, editing and sharing, you can also use this online application to create webpage screenshots. Without installing additional tools and going somewhere else, it can instantly capture webpages in a single click. Moreover, you can edit and customize captured URLs depending on your needs.
#2. Imgur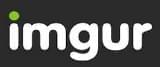 Imgur is one of the most popular image hosting sites. Whether you've logged in or not, you can always upload pictures as you like. It offers four ways to upload pictures: browse you computer, enter image URLs, drag and drop and paste from your clipboard. Once a picture is uploaded, you will get multiple links to it, which enable you to insert the picture to any forums and blogs. This site also provides other simple but useful functions. You can crop, resize, as well as annotate your images online.
#3. Flickr

Flickr is a hot image&video hosting website which is now owned by Yahoo. To upload an image or a video, you must have an account. It offers three types of account: Free, Ad Free and Doublr. If you have a free-type account, you are able to get 1000 GB cloud storage for free, but each photo you upload is limited to 200 MB and each video no longer than 3 minutes. The Ad Free account frees you from any ads. And the Doublr account allows you to have 2000 GB storage. This site is mainly for hosting images and videos, and there is nearly no option for you to annotate your images.
#4 ImageShack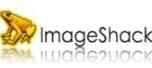 ImageShack is known for being a great alternative to Photobucket. You can use it to upload your photos fast and effectively, send it to social networking sites, create direct links to embed images and send pictures via email. However just like Photobucket, it is filled with advertisements and the number of images you can upload per day is limited. You can try it out for 30 days and after that, you need to pay $2 month to continue using it. On the bright side, ImageShack is very simple and easy to use.
#5 TinyPic

TinyPic is also a photo and video hosting site like Flickr. Though it is owned by Photobucket, you will find it much better to use. You don't need to have an account to access its uploading function. It provides three file type options for you: Image, Video and Url. But you are only allowed to upload one image or video at a time, and the image shall not be larger than 1600 pixels, and video not be longer than 15 minutes.
#6 SmugMug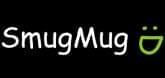 There are tons of sites like Photobucket.  With its polished, clean, professional and highly modern looking interface, SmugMug yields beauty together with functionality. It is filled with photo uploading/sharing features and even supports video hosting. Tons of customization as well as organization options are equally present but they don't come free.
SmugMug requires you to purchase one of their yearly plans to be able to use their services. Starting from $40 a year up to $300 for opulent individuals, SmugMug doesn't come cheap neither affordable for ordinary uploaders.
#7 Shutterfly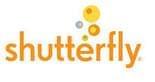 Shutterfly is yet another website like Photobucket. It requires you to create an account before you can start using its services. Although, what makes it unique is that it can create beautiful photobook directly on your iOS or android gadget. Besides, it lets you upload and share images online without spending a single dime. However upon visiting its website, you will notice that it looks more like an online store rather than uploading website. There are tons of side-loaded advertisements and words like "Shop Now" can confuse novice users.
There are tons of websites like Photobucket that offers free, fast, convenient and easy image uploading as well as hosting. When looking for the right online tool, make sure that it lives up to its promises. Free should always be free and unlimited shouldn't be restricted. Also, try all-in-one tools like Free Image Uploader, so you don't need to switch applications from time to time.