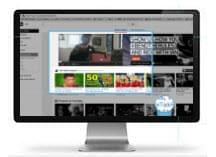 Internet has become an indispensable part of our life for quite a long time. It has also replaced many traditional ways of communication, reading, media entertainment and more. No matter you are surfing the web without purpose, checking an appealing product on web store, reading an eBook online or doing others, you will sometimes explore into fabulous stuff and even want to record it down. Such is the most convenient and efficient way for you at this time – using a web snapshot tool. In so doing, you can easily preserve whatever is seen on web and add it to collection or share it with others.
So how to take a snapshot of a web page? You may know the default ways of producing screenshots by keyboard, however, it costs much time on cropping image and cannot capture the part of webpage that extends beyond the screen. Actually, there're several great tools for easy webpage snapshot – some work individually and some are in the form of browser plug-in. Before reading into the solutions, you can watch this video which shows how to screenshot Google Chrome with Webpage Screenshot Capture, Chrome screenshot extension and Snipping Tool.
I. Webpage Snapshot Online
Based on our evaluations, there're several outstanding web-based tools which let you make webshots in professional way yet require nothing from you. These tools all have the strength in common that others do not possess – there's no need to install nor register. Therefore, if you happen to surf something online and want to quickly record the web content, then you should opt to the tools belong in this category.
1. Webpage Screen Capture
As the name suggests, this tool provides a straightforward function to capture the illustration of any webpage via a simple URL. It also comes with handy options for editing, cloud storing and sharing your screenshots. It's ideal for people who want a quick workaround to deliver the graph to others on web. Moreover, it also lets you save the image as JPG file to local drive. Just making a few clicks to get your annotated webpage screenshot well preserved on free space, and then you can share, check or re-edit it at any time you want. This tool is readily to use from below and any free user can utilize all the features without limits like file size, usage times, registration, etc. Just type in a page link, hit the button, and then you can follow the wizard to create your snapshot (Note: you need to allow Java Applet to run this app below).
Pros: Free tool that comes with web snapshot capture, editor, uploader and more with no registration on anything.
Cons: No option for capturing partial webpage so far.
2. WebShotsPro
WebshotsPro is a reliable web app that works for creating snapshots. By visiting the home page, you could see a URL field, indicating that you can enter the link and make a webshot. Upon the capture of a webpage snapshot, you will be given several resolutions to download the image in preferable size. A curious thing is that this tool also shows the brief description of the website you capture. However, you have to carefully type in the URL link and do not omit "WWW" when using this tool, otherwise it will get stuck.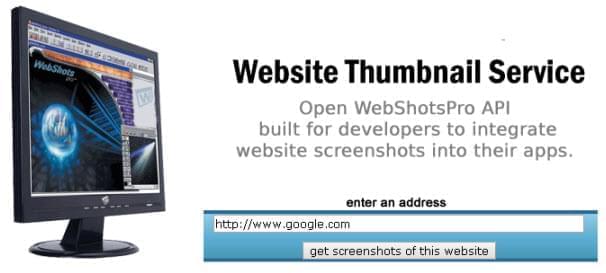 Pros: It provides quick and reliable snapshot process with different resolutions available to save the image.
Cons: Sometimes it gets stuck in processing due to informal URL or other unknown reasons.
3. Thumbalizr
Judging from its name, you may think that this site is for people to create thumbnails or cover image of a site. However, it actually works for capturing the full size of any webpage and also supports different resolutions. Upon visiting the site, you will notice a simply URL field for capture the webpage. And you could see the web snapshots created by others, a welcome board and a registration panel beneath the URL field. A distinctive of this site is that you can choose to capture the current screen on the browser or the entire webpage. But free users can only obtain the screenshot in thumbnail view size, while registered users can get it in full or customized size.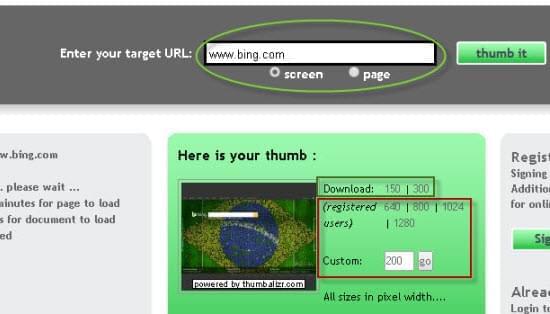 Pros: Quickly generates snapshots for webpages according to current screen or the full page.
Cons: Only registered users can get the image in full size. Also, it may sometimes fail to work.
II. Standalone Snapshot Software
Every piece of software may take some time to prepare before using it as what we want. However, software often offer many more comprehensive options for users. Also, such tools don't rely on browser, internet or others, so you can utilize them independently. There're hundreds of screenshot tools available on web but only a few of them work efficiently yet free.
4. Free Online Screenshot (Software Version)
This tool is an innovative screenshot utility which works with extreme functions of editing and sharing the images. Though it's a new program as compared to other classical tools, it works like a breeze. Moreover, there's no need of payment, registration or limits on usage. You can get the full version immediately by clicking the button below and use all features permanently.
When using it in taking snapshot for a webpage, you only need to activate the program and your mouse will turn into cross-hairs automatically. And then, you could either drag a region on the browser or click on the live window to create your screenshot. Upon the confirmation of snapshot, there will be abundant options coming up to edit or share your image. You are also given the options to either save it as local file or upload it to Cloud storage hosted by the official site.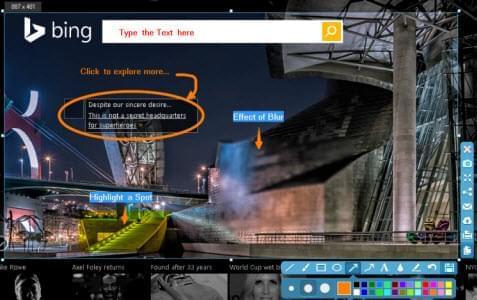 Pros: Flexible options for customizing your webpage snapshots with no limits.
Cons: No option for capturing scrolling webpage yet. No support for Mac.
5. Snipping Tool for Windows 8
Both Windows 7 and 8 provide Snipping as a default screen capturing tool. Though you may find something inconvenient in using it, there's no need to look for a third-party tool, that's why it's in our list of evaluation. If you're Windows 7 user, simply go to "Accessories" – "Snipping Tool" to activate it. And if you're running Windows 8, you need to go to Start and type "snip" into the field followed by pressing enter. This program gives you 3-4 options, while the window capture is advised for webpage screenshot. Once a snapshot is done, you will be taken to the editing board. After making simple annotations, you can then preserve the image to a directory.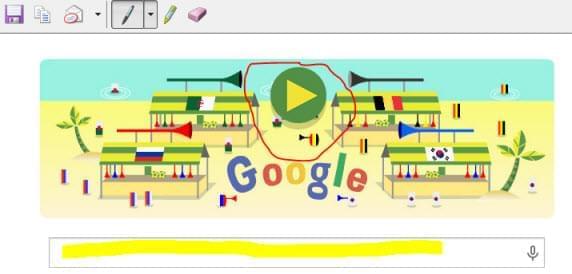 Pros: It's ready to use on Windows platform and provides simply editing functions.
Cons: It does not remind user when a screenshot is taken. Also, there're only simple capture options and cannot add text to the image.
6. Snagit
This tool has the ability to capture anything on the screen. Furthermore, it has editing options which allows users to enhance the taken screenshot. To use it, simply download and install it in your computer. Next, launch the application and the tool will appear on the upper part of the screen. On the interface, click on the camera icon and then drag the part of the webpage you want to capture. The screenshot will appear on the editing board of the Snagit tool. Edit the image the you want it to be.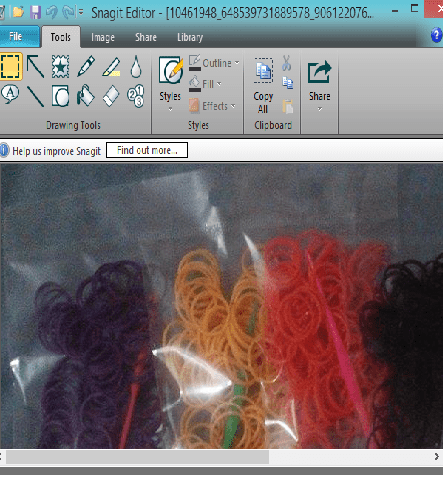 Pros: Easy to use and it has editing options.
Cons: The paid version possesses all the features stated above.
7. Greenshot
Greenshot is a free screen capture software that enables users to capture anything on the screen. This tool does not need any installation and it does not require users to sign up for an account. Furthermore, it has an editing options allowing users to add some highlights, texts, lines and shapes to the captured image. In addition to this, this tool lets users to insert the image file on the e-mail.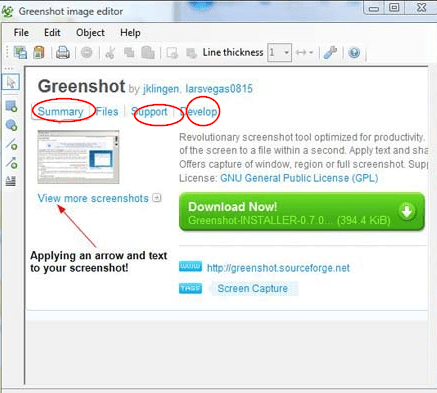 Pros: Free and easy to use.
Cons: It cannot share images on social media sites directly.
III. Plug-in Snapshot Tools
The tools in this category take tiny memory space and can be attached to browser like bookmarks, so they're also quite convenient. Actually, there're tons of add-ons for mainstream browsers, while you will surely get a snapshot app on your majorly used browser. But we are aiming at exploring the finest tools for you.
8. Awesome Screenshot (Chrome, FireFox, Safari)
As one of the best in-browser screenshot tool, you can get accustomed to it within a short while. It provides flexible options to either capture the overall webpage or just a part of it. Also, you're able to re-size the capture window as you wish. As soon as you have snapped a web page, you can use this extension to perform basic editing, which is ideal for bloggers or amateurs to annotate their images. Such options consist of rectangles, lines, freeform, text and more along with styles. Just spend some time to go through the settings of this handy tool, and then you can create graphs without the assistance of other applications. Also, just like Free Online Screenshot, there's also an option for you to upload the resulted images to another image hosting site called pict.com. However, it's a pity that the publisher site does not offer image hosting directly to users, also the third-party site is not stable.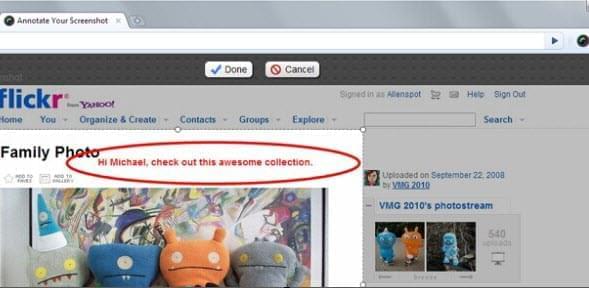 Pros: This plugin allows users to customize the region to capture part of the webpage flexibly. Also, it's quite convenient to annotate the snapshot within the given options.
Cons: It has no option to capture the scrolling webpage, also, the recommended image hosting site is not working well and may cause security problems.
9. FireShot (FireFox and IE)
Another handy tool that's outstanding among the other screenshot add-ons for FireFox. It provides comprehensive functions and lets users annotate the snapshot once a webpage is captured. Furthermore, it empowers users to produce and organize more than one image at a time. You can even import a local image to this app and polish it easily. There're also options to share your stuff via email, social networks and others. So generally this tool is a nice choice for those who want to share the treasures out. However, this is not a freeware while the trial may have limits in the usage.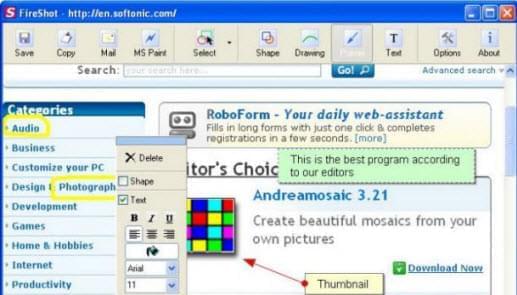 Pros: Handy tool for users to make, edit, manage and share snapshots on a professional board.
Cons: The app is not for free and requires payment after using for a time.
10. ScreenGrab (FireFox Only)
This is a popular screenshot plugin specially designed for FireFox users. The 25000 weekly downloads proved the success of this tool. It enables you to grab whatever is shown on your browser window-it can be whole page or a spot on the page. Moreover, there're PNG and JPG options available for saving the snapshot. There're actually not that many options in this tool, but it does the basic thing quite well.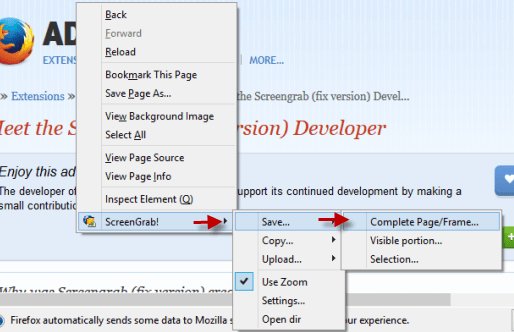 Pros: Really simple tool to fulfill your instant need on screen capture for browsers, providing basic but practical functions.
Cons: There're neither editing nor sharing options.
We will follow up with adding more gorgeous applications to help you in taking web page snapshots.