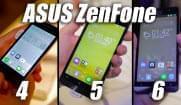 Asus Zenfones are smart phones developed by the well-known computer manufacturer ASUSTEK Computer Inc. These smart phones are designed and created with the state of the art technology so that they can compete with the giants like smart phone manufacturing such as Apple, Samsung, and the like. The developer has released are Zenfone 4, 5, and 6. Taking screenshot on those Zenfone phones is important when users need to record or share things in terms of notes, image, game play achievements and many more. And to help you with this, you can check the solutions below to know how to screenshot Zenfone 5 and other Zenfones effectively.
How to capture screen on Asus ZenFone 4, 5 and 6
1. Using Apowersoft Screenshot
This app is a free tool for you to capture any region on any Android devices. It comes with a built-in web browser which allows you to capture a region, the visible contents and even a full scrolling webpage. Aside from that, you can also take screenshot in other apps by activating the "Start" button on the starter interface. This tool also provides an image editor for you to annotate the screenshot before saving it to the Gallery. When you finish editing an image, you can upload or share it directly within the image editor. To know how to screenshot Asus Zenfone with this app, follow the steps below.
First of all, download and install this app on your Zenfone.
In the case of taking webpage screenshot on your mobile, navigate to the web via the built-in browser. After that, you will see a blue camera icon at the right bottom of the page. Click on it, you will receive three options to screenshot the webpage: capture a region, capture full webpage and capture the visible contents. Choose any one you like.
Then, you can annotate the screenshot before saving it on your phone. In order to do so, just click the edit icon to enter the image editor.
Lastly, when you finish editing, you can press the "Done" > "Save" buttons to store the image on the phone or "Done" > "Upload" to store it on free cloud space provided by the developer.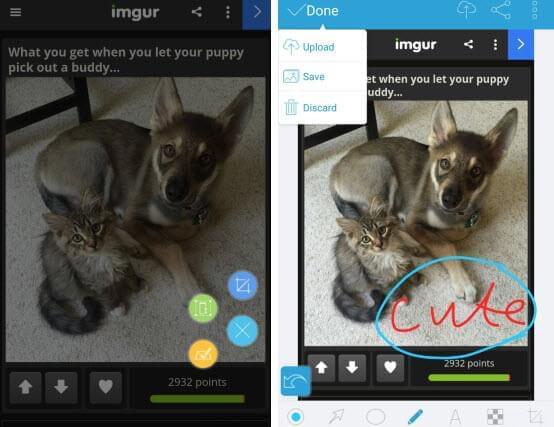 Pros: It can capture anything on the screen and has a powerful image editor.
Cons: Temporarily, it can only capture webpage screenshots.
2. Using Android Default Method
The usual way to take screenshot on Asus Zenfone is by using its default screen capture configuration. This function is available on all devices running Android OS. However, the exact steps may differ with each device. To take Asus Zenfone screenshot all you need to do is to press and hold "Power" key and "Volume down" key simultaneously. A flash on the edge of the screen will appear once a screenshot is taken. The captured image will be then saved to "Screenshots" folder under Gallery.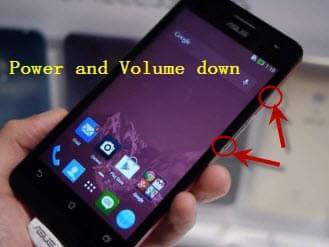 Pros: Easy to use and easy to access.
Cons: Requires synchronous pressing two keys to work, it's faulty at times.
3. Using Recent Apps Key
Another way on how to take screenshot in Zenfone 5 is by using the "Recent Apps" Key. This method is perfect for those who are not fond of pressing numerous buttons to capture a screenshot. Prior to using this method, you must first activate "Tap and hold to get screenshot" function. After that, go to the screen that you need to capture and then press and hold the "Recent Apps" Key to activate the screenshot. Once captured, the photo will be saved to "Screenshots" folder as well.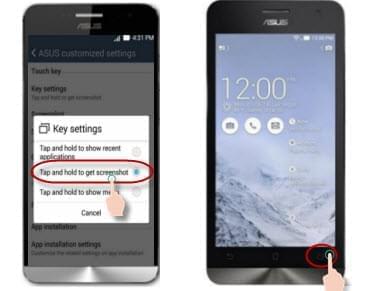 Pros: Simple to use.
Cons: A function needs to be set before it can be used, no image annotating function.
Conclusion
This article provides several ways for you to screenshot in Asus Zenfone. The default way of pressing "Power" and "Volume down" buttons or the "Recent Apps" key is only enough to capture full screen. If you want to capture full webpage and need editing tools, then Apowersoft Screenshot will be the best choice.