Taking a website snapshot is very important for normal computer users, but also for designers and testers that want to make sure the site is running properly. There are lots of functions in which a method to snapshot website is very useful, and that is why you need to try and use such a tool, no matter the operating system you are currently on.
A website snapshot generator is a great tool because it's really helpful in situations when you want to capture the content of the page you are currently looking at. You can use numerous applications to perform such a task, and each one brings its own ups and downs.
1. Web Capture
Web Capture is very fast and it also allows you to save the image to multiple formats, including PDF, JPG and multiple other formats. If you want to grab a page copy fast and with great precision, this is certainly the tool you want to use. Everything is performed online, so you do not have to download anything.
Pros: Multiple formats to convert to.
Cons: The website capture speed can take quite long on some computers.
2. Snapito
This website allows you to take snapshot of any other site on the web, including your own. It brings you a great way to perform a website snapshot online with enough features to make it worthwhile. You can change the snapshot shape and even add a delay, if you want.

Pros: Very easy to use, you just enter the name of the site and press Snap
Cons: There isn't any button to save the image.
3. Awesome Screenshot for Chrome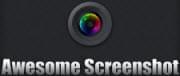 Awesome Screenshot is a great website snapshot generator that comes in the form of a Google Chrome extension. Reliable and very easy to use, this extension provides you with all the necessary tools to capture website content at your own pace.
Pros: You can capture and edit any website content
Cons: Some features such as copy/paste to Gmail are available only on certain platforms.
4. Site2Pic
Site2Pic is a site with an intuitive, minimalist interface that makes it very easy to take a website snapshot. You need to add the URL to the desired site, press Get Image and the web app will take care of the rest.

Pros: Minimalist interface, very easy to use
Cons: The site doesn't provide a way to save grabbed images other than using your browser.
5. Websnapar
This site is great if you want thumbnails for your site. You just have to add the URL, select the desired size and then press Capture. Once the process is completed you can save the file on your desktop.
Pros: You can choose the thumbnail size.
Cons: Snapshot taking process can take more than 10 seconds sometimes
6. Page2images
A web based application suitable for taking fast, precise snapshots of any site whenever you want. It's quite fast and it shows the results in multiple resolutions.

Pros: Preview the snapshot results in a tablet and desktop format
Cons: Doesn't allow you to save the results.
7. Capture Full Page
This site is reliable in terms of capturing webpage; it has a simple and straightforward interface. Multiple screenshots are also displayed throughout the page, to give an idea to the users on what kind of image will they expect.

Pros: It allows users to choose the size and dimension that they need.
Cons: Does not provide a direct download or save option for the captured screenshot.
8. Thumbalizr
Another webpage that is capable of taking snapshot is Thumbalizr. This site has a simple interface that has a basic color of gray and green. Along with the URL box, are the recently thumb'd or capture sites, and a sign up box for those that want to avail their premium services.

Pros: Allow its users to capture part of the screen, or the entire page.
Cons: There are times where it doesn't work.
9. Shrink the Web
The next on our list is a website called Shrink the Web. From its name itself, this page literary shirk a certain page into different size of thumbnails. This webpage has a straight forward interface that blends well in its blue and white color. Aside from capturing a webpage, this page also allows its users to crop, save, upload, and automatically display their captured screenshot.

Pros: It offers different thumb sizes to choose from.
Cons: Features are limited for non-pro users.
10. URL2PNG
The tenth website that can create screenshot is URL2PNG. This page has a nice interface with gray and black colors. To capture a website with this app, all you need to do is to copy the URL, paste, and then grab. Some of the successfully captured webpage screenshots are located at the bottom part of the site, which gives you a hint on what to expect from it.

Pros: Simple and very easy to use interface.
Cons: Taking screenshot is limited unless you avail to its PRO service.
11. Browshot
Another website taking page is the Browshot. This is a reliable page that can provide you with a whole page screenshot. It has a simple interface mostly white with some shades of gray. In taking screenshot with this app, simply copy the URL of any page that you desire. Next is to paste it on the URL box provided and hit "Screenshot" button to finally take the screenshot.
Pros: Provides quality screenshot output.
Cons: Pro version is required to get unlimited webpage screenshot.
To sum up, there are numerous applications that can help you to snapshot website fast and efficiently. The results are more than worth it, especially since all the applications portrayed above are available free of charge. If you want to find a tool that suits you needs, just visit the web pages presented above and select the one you like most.